In Spain, a Royal Scandal Entangles a Princess
By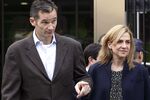 It had all the trappings of a fairy tale. Princess Cristina, the younger daughter of Spain's King Juan Carlos, met Iñaki Urdangarin, captain of the country's Olympic handball team, at the 1996 Atlanta Olympics. They married the following year in an elaborate ceremony at Barcelona's Gothic cathedral.
The couple is not living happily ever after, however. The princess today was named as a suspect in a graft case involving Urdangarin, who had been placed under formal investigation earlier. The case focuses on the Noos Institute, a nonprofit foundation he started, that obtained lucrative contracts from regional governments.
Investigators allege that the contracts were padded and that millions of euros in public funds were funneled to private companies under Urdangarin's control. Princess Cristina served on the foundation's board of directors and was an officer of at least one of Urdangarin's companies. Urdangarin has repeatedly denied the accusations against him, and until recently, no evidence had been made public suggesting that the princess was aware of any wrongdoing.
In recent weeks, however, a former business associate of Urdangarin has turned over e-mails to investigators appearing to show that Urdangarin consulted regularly with Cristina on the foundation's activities. Judge José Castro, who is heading the probe, said in a ruling issued today that "a series of indications" made it doubtful that the princess was unaware of what her husband was doing. A spokesman for the royal family, contacted today by Bloomberg News, declined to comment.
The princess has been summoned to appear in court on April 27. "The daughter of the king will be sat in the dock as a suspect," said Miguel Bernad, secretary of Manos Limpias, a public workers' union that filed a private prosecution against Urdangarin. At this stage of the proceedings she is not required to make a plea.
The case is part of the mounting evidence of corruption and cronyism coming to light after the collapse of Spain's long economic boom. Government coffers were so flush with cash that dishonest officials and their associates could easily help themselves. The former president of the Balearic Islands, one of the jurisdictions where Urdangarin is alleged to have skimmed money from government contracts, has already been convicted of graft.
The case also underscores cozy relationships between the monarchy and some of Spain's leading companies. In 2009, as questions started coming to light about the Noos Institute, Urdangarin was hired as chairman of Telefónica International USA, a subsidiary of the Spanish telecom giant, and moved to Washington with the princess and their four children. He stepped down from that job last year and returned to Barcelona.
The royal family has tried to limit the damage by removing most photos of Urdangarin from its website and forbidding him from appearing at official functions. That hasn't prevented a series of increasingly damaging allegations that high-ranking employees of the royal household helped promote Urdangarin's business activities.
News that the princess had been formally named a suspect "was the worst possible scenario," the newspaper El Pais said today, "but it was a scenario that was predictable."
— With assistance by Ben Sills, and Charles Penty
Before it's here, it's on the Bloomberg Terminal.
LEARN MORE