Elon Musk Puts His Billions Behind Tesla Lease Deal
by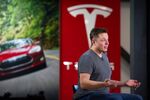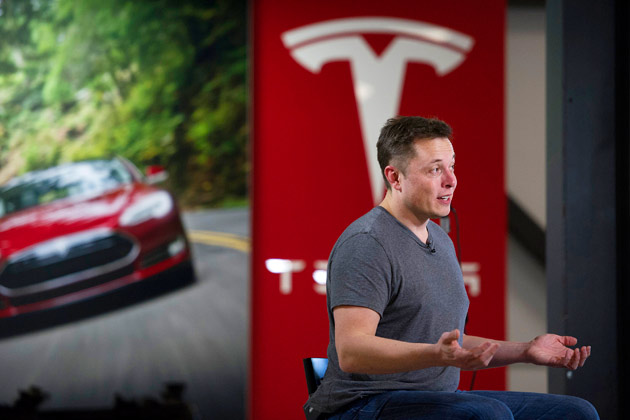 About one week ago, Elon Musk promised to deliver some big news around Tesla Motors, his all-electric vehicle company. He sort of did that on Tuesday afternoon, unveiling a new leasing program for Tesla's Model S sedan.
The announcement underwhelmed the Tesla watchers who had predicted the company might pay down some part of its government loan, disclose a new funding round, or lay out an expansion of Tesla's Supercharger network. Those in the market for a Model S, though, may find Musk's offer tempting.
U.S. Bank and Wells Fargo will provide financing for people—with good credit—who make a 10 percent down payment on a Model S sedan. Tesla points out that federal and state tax credits offset much of that down payment and says people could, theoretically, end up paying $500 per month to drive a Tesla.
The next part of the plan revolves around what Tesla describes as a mix between a lease and ownership model. Here's how it works, according to Teslamotors.com:
After 36 months, you have the right, but not the obligation to sell your Model S to Tesla for the same residual value percentage as the iconic Mercedes S Class, one of the finest premium sedans in the world, made by Daimler (also a Tesla partner and investor). Not only is Tesla guaranteeing that resale value, but Tesla CEO Elon Musk is personally standing behind that guarantee to give customers absolute peace of mind about the value of the asset they are purchasing.
"This deal makes it affordable to a much broader audience than people currently think," Musk said during a conference call.
In reality, though, aspiring Tesla drivers may expect to pay more than the $500-per-month figure Tesla championed. The company has put up a handy calculator to show expected monthly payments, and people can make their own subjective estimates about how much not having to spend time going to gas stations is worth to them. People in states with big electric vehicle incentives, or who drive their Tesla for work, or who value their time very highly, will pay less; others can expect to pay more.
Musk described the financing effort as yet another step to removing any doubts around the practicality of electric vehicles, including people who worry that the battery life of their car will diminish over time and saddle them with a devalued car. "There is a lot of uncertainty," Musk said. "We wanted to eliminate that uncertainty."
Earlier this week, Musk forecast that Tesla will soon close its first profitable quarter, sending the company's shares soaring. Investors were less moved by Tuesday's news, shaving close to 3 percent off Tesla shares after hours.
Before it's here, it's on the Bloomberg Terminal.
LEARN MORE