Beijing Prepares for Avian Flu
Christina Larson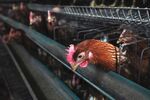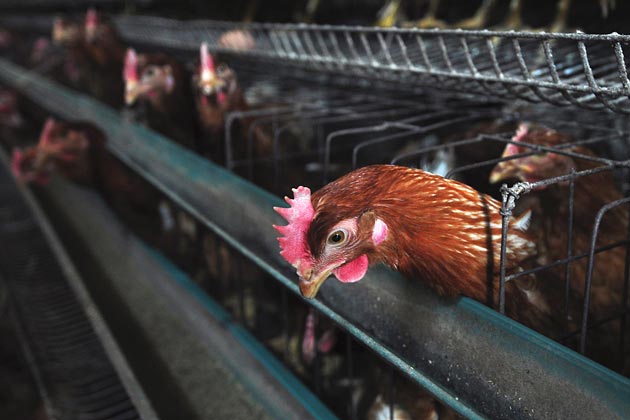 A decade after the deadly SARS virus wrought havoc in Beijing and other Chinese cities, hospitals in China's capital are gearing up in the event that another pandemic begins to spread. Following news that at least two men in Shanghai have died from the H7N9 avian flu virus—the first known human deaths from the virus—the Beijing Municipal Bureau of Public Health released a statement that medical facilities in China's capital are now taking extra precautions to screen for the virus, as Xinhua News reported on Tuesday.
Beijing hospitals are already stocking up on relevant medical equipment, stepping up screenings, and preparing for the possibility of avian flu-related emergencies. No cases of avian flu in humans have been confirmed in Beijing as of Tuesday, according to state media.
In the age of social media, however, rumors that bird flu has come to Beijing are flying fast and thick, setting off a wave of popular panic. In particular, a widely circulated post on Tencent's social-media platform Weixin suggests that avian flu victims may have already been admitted to Beijing's Dongzhimen Hospital. Some anxious workers in Beijing are opting to work from home, ingest Vitamin C supplements, and take further precautions believed to minimize the risk of becoming infected. In a nation whose citizens have learned to routinely distrust official media, it is hard to contain public fear. And those fears may just turn out to be justified.
Meanwhile, separately, public health authorities in Shanghai are trying to unravel whether there is any link between the avian flu deaths there and the 16,000 dead pigs recently discovered floating down a nearby river. On Tuesday, Malik Peiris, a virologist at the University of Hong Kong's School of Public Health, told Science magazine, "It is not expected that any form of influenza would lead to such a huge die-off in pigs." At the moment, pig carcasses in Shanghai are still being tested for avian flu.
Laurie Garrett, senior fellow for global health at the Council on Foreign Relations, has this advice for people living in Shanghai, Beijing, and other cities where the presence of the avian flu virus is suspected: "Stop shaking hands, and wear gloves in crowded public places like subways or stairs. Wash hands before touching your face, and try to avoid unconsciously touching your nose, mouth or eyes unless your hands are clean. . . . There is no drug to take that keeps you from getting infected—anybody trying to sell you one is a thief."
Before it's here, it's on the Bloomberg Terminal.
LEARN MORE