The Big Immigration Deal Has a Flaw
By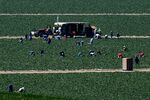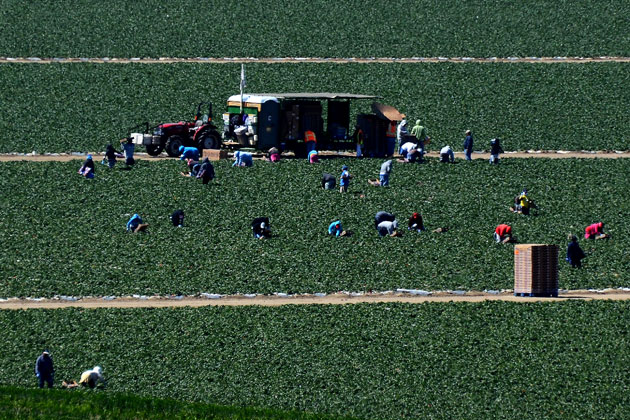 The Friday-night deal between business and labor groups over how the U.S. will manage the future flow of foreign workers into the country is being hailed as a breakthrough. It clears the biggest hurdle blocking an overhaul of the nation's immigration laws and paves the way for a bill to be introduced in the Senate next week. If it ultimately becomes law, it could transform the way millions of businesses hire low-wage workers. But for the reforms to work, there'll have to be a radical shift in the way both foreign workers and employers approach the process.
Say I own a hotel in Las Vegas. My staff of housekeepers, managers, and restaurant employees numbers about 1,000, most of whom are immigrants. Like most employers who use this labor, I generally bypass the government's official process for hiring foreign workers—the H-2B guest worker program—and rely on a private staffing agency to find me workers instead. The guest worker program just isn't worth the hassle: It requires placing ads in local papers and proving that Americans didn't come forward to do the job. It means waiting for the Labor Department's Prevailing Wage Center to tell me how much I'm supposed to pay the foreign workers. It offers no flexibility if I need to keep workers on board for more time than their visa allows.
Let's say the economy picks up again, and I need to fill more housekeeping jobs, which pay the Nevada minimum wage of $8.25 an hour. I can't find enough workers. Under the terms of the proposed deal, foreigners would get a shot at applying for a green card after a year of working in the U.S. That carrot—a shot at citizenship—is in theory going to make it a lot more desirable for immigrants to try to come to the U.S. through legal means. That could in turn reduce the pool of available illegal labor. Instead of turning to a staffing agency, which may no longer be able to supply me with enough workers, I'll be forced to turn to the government to request visas for employees I can recruit from abroad.
My first step is to check whether I'm allowed to hire foreigners. I'll have to comb the website of a new government agency, the Bureau of Immigration and Labor Market Research, that the legislation would create. The agency will publish lists of worker shortages by industry and by geographic location—it will tell me whether there's a shortage of hotel housekeepers in the Las Vegas area. If there is, I can go ahead and apply for some of the 20,000 visas that will be made available in April 2015. (There might be as many as 200,000, depending on employers' demand.) The process will still be a slog, but it may be my best option.
But what if the carrot of eventual citizenship isn't enough of an incentive?
If the bureaucracy is too slow and the visa caps too low, then immigrants may opt to cross the U.S.-Mexico border illegally instead. Many Republicans believe that won't be an issue, saying the U.S. could seal the border completely. But that's impossible to do. And if people continue to come illegally, employers will find them. There has to be a stick—such as more frequent and rigorous audits, something the Obama administration has been unwilling to do on a wide-enough scale. Yet the deal announced this weekend doesn't contain a stick. So while it is a big step forward, if lawmakers don't use the coming weeks to get the incentives right for both sides, then a few years down the road immigration "reform" could turn out to have been more of the same.
Before it's here, it's on the Bloomberg Terminal.
LEARN MORE