E-mailing the Way Michelangelo Did It
by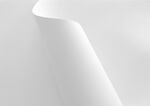 Why does stationery need an apology? Any time it's mentioned, it's prefaced by a reminder that the Internet exists and has for some time: "Use email and welcome yourself to the early 90s."

It's precisely because most communication is via email -- intangible digital bits -- that stationery, which is harder to delete and ignore, makes more of a statement than ever before.
If you do have the means to shell out many hundreds (or thousands) of dollars on stationery, you're in luck: the high end is very high indeed. (A set of 50 pieces of monogrammed stationery and envelopes can cost upwards of $900).
In Paris, there'sBenetton Graveur . The store, which has been in business since 1880, has a formula that has won it patronage from Paris's elite: high standards of craftsmanship and trademark embossed animals. (The animals aren't mandatory, but some customers, it seems, can't resist the option of putting a purple hippo on their business cards).
The reigning kings of stationery in London are Smythson of Bond Street . Yes, there are smaller, custom outfits in Chelsea and Knightsbridge that have equally high standards, but Smythson remains the gold standard. (They're stationers to the royal family, for what that's worth.) And because they're a global store, you can get the same paper stock in London, Hong Kong, and New York -- especially handy considering that, if you can afford Smythson stationery, you've probably got houses in one or all of those locations.
Then there's Fabriano in Milan. They've been making paper since the year 1264. Michelangelo, for instance, drew on Fabriano paper. At this point, they have boutiques in places as far afield as Athens, Beijing, and Beirut. If you're unsure of their quality, open your wallet-- Fabriano's industrial side makes most of the paper used for euro bills.
James Tarmy reports on arts and culture for Bloomberg Muse , the arts and leisure section of Bloomberg News.

Before it's here, it's on the Bloomberg Terminal.
LEARN MORE