Apple and the Mysterious Case of the Missing Moonshot
by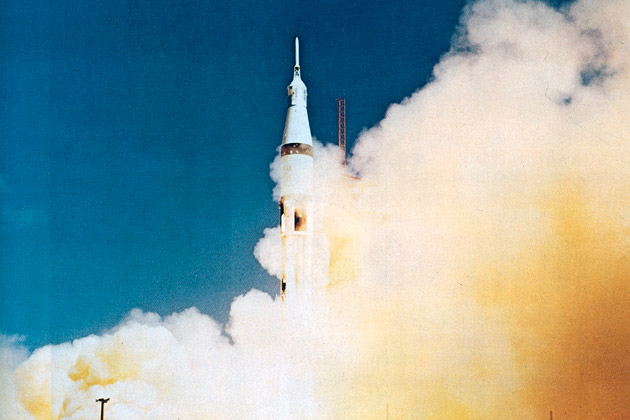 When John Morrell left his post at Yale University last year and decamped to Apple, some members of the robotics community were perplexed.
Morrell, a robotics whiz and one of the leading engineers behind the Segway, had been tapped as director for Yale's newly opening Center for Engineering Innovation & Design. This center marked a play by Yale to reinvigorate its engineering and applied sciences efforts. (You may not have noticed, but Yale grads haven't exactly been killing it in the technology scene.) Morrell had been overseeing research around how robots climb stairs and open doors, and how humans generally interact with machines. And then—poof—the superstar director bailed on the project.
Since Apple discloses very little about upcoming projects, it's anyone's guess what Morrell is actually working on. My roboticist friends think he must be working on something pretty fantastic to have quit the Yale post. My great hope is that he is indeed building a robot that transforms health care, or crafting the first mind-bending consumer 3D printer, or devising something far more spectacular.
It's quite possible, though, that Morrell has become just another member of a giant consumer electronics company. Evidence on LinkedIn suggests that Morrell has been reunited with much of the original Segway team, including Doug Field, Segway's former chief technology officer who is now Apple's vice president for product design. Most of these folks work on Apple's flagship devices rather than odd Segway offshoots. And Morrell works in the Mac software group, according to a person familiar with Apple's engineering teams, who asked to remain anonymous because he wasn't authorized to speak for the company. (Morrell did not respond to a request for comment via LinkedIn. Apple spokesman Steve Dowling declined to comment.)
As Apple's share price plummeted, people have been grousing that the company saturated its core markets and failed to come up with the next big thing. For the most part, they seem to be awaiting some new consumer electronics gizmo that will blow everyone's minds—and carry Apple into an untapped market in which it can hoover up all the profits. That's fair enough. But at this point, it seems as if Apple could benefit from something even more daring: what Silicon Valley folks call a moonshot.
Google, with its self-driving cars and virtual reality glasses, is really starting to show Apple up. Even Microsoft, with its motion-detecting Kinect sensor and its incorporation of touch technology into all manner of devices, has added some pressure. It's looking an awful lot as if we're on the verge of an era in which massive hardware changes will occur, finally making work in such areas as robotics and human-machine interaction come to fruition.
How much Apple wants to play in that world is not at all clear. As reports note that Apple's cash pile could hit $170 billion by the end of this year, and people compare that number with the $3.4 billion Apple spends on research and development, the company continues to face questions about what it will do next.
Look, we're talking about one of the most valuable companies ever created that has managed to change how and where consumers tap into computers. A new TV could be a big win. So could a wristwatch. And since Apple is so darn secretive, it may once again surprise us all. Unlike Google, Apple doesn't really do public beta tests. It's certainly possible that Apple has some top-secret skunkworks cooking up amazing things.
Steve Jobs used to describe computers as bicycles for the mind—these appendages that pushed our thoughts further. It would be a shame if a company with hundreds of all-stars, such as Morrell, isn't working on something more daring than the next gadget. Apple has so much cash on hand and imagination at the ready that it ought to be able to think up a truly bold idea worth its effort.
Before it's here, it's on the Bloomberg Terminal.
LEARN MORE