Judge Tables SAC Settlement, and Steven A. Cohen Goes Shopping
by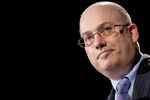 "There is something counterintuitive and incongruous in a party agreeing to settle a case for $600 million that might cost $1 million to defend and litigate if it truly did nothing wrong," said U.S. District Judge Victor Marrero yesterday.
He was talking to SAC Capital and the Securities and Exchange Commission, which agreed to a $602 million settlement of civil insider-trading charges in November. As one of the terms of the settlement, SAC would "neither admit, nor deny wrongdoing"—a standard provision of SEC settlements, but one that judges seem to find increasingly unsatisfying. U.S. District Judge Jed Rakoff rejected a settlement in another case, between the SEC and Citigroup, saying it was "neither fair, nor reasonable, nor adequate, nor in the public interest" for the bank to sidestep an admission of wrongdoing. (A federal appeals court is reviewing whether that decision exceeded the limits of judicial authority.)
Marrero did not rule yesterday, suggesting that he might well agree with Rakoff; for now, the parties are going to have to wait. Related SEC and criminal cases are proceeding against ex-SAC portfolio manager Mathew Martoma, who has pleaded not guilty. SAC declined to comment on the hearing.
The hearing took place against a backdrop of what appears to be an intensifying chess match between regulators and Steven Cohen, the founder of SAC Capital and one of the wealthiest men in the world. Cohen and his firm are at the center of a six-year government investigation of illegal trading on Wall Street, and nine current or former SAC employees have been linked to insider trading while at the firm. The SEC has not filed charges against Cohen, and SAC says that Cohen has done nothing wrong.
Meanwhile, on March 26, it was revealed that Cohen had purchased Pablo Picasso's Le Rêve, a painting he has coveted for many years, from the casino mogul Steve Wynn, for $155 million. It's reportedly the highest amount ever paid for a piece of art by an American collector, a statement acquisition if there ever was one.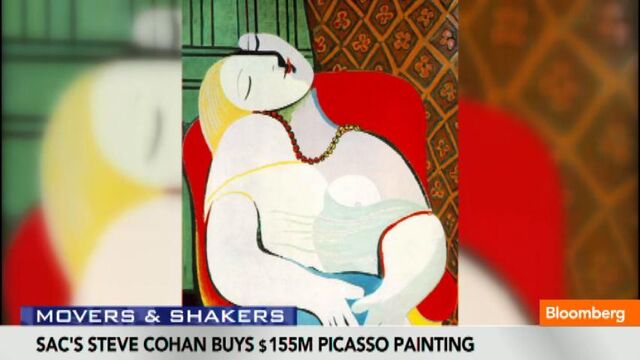 A day later, the New York Times reported that Cohen had agreed to pay $60 million for a property in East Hampton, N.Y., down the road from another one that he owns. Coming less than two weeks after the settlement with the SEC—the largest for an insider trading case in the agency's history—the two purchases can't help but look like a financial nose-thumbing on Cohen's part. To Marrero, a $600 million settlement seems incongruously large for a company unwilling to admit guilt; to Cohen, on the other hand, it may not seem that large at all.
Before it's here, it's on the Bloomberg Terminal.
LEARN MORE