MBA Q&A: Michigan's Gautam Kaul on His Atypical MOOC
by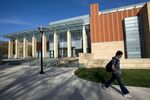 Gautam Kaul's Introduction to Finance class is not for the faint of heart. Kaul, a professor at the University of Michigan's Ross School of Business, will soon teach the latest iteration of the Massive Open Online Course (MOOC) that he adapted from course materials at Ross. But this isn't your standard MOOC.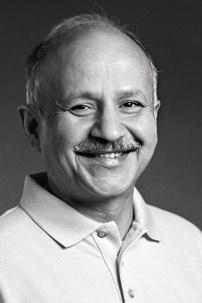 Many MOOCs provide general business classes that are intended to serve simply as primers on a subject, but Kaul went a different route for the course he created for the online learning platform Coursera. He offered up a class that he says is just as intensive as what a Ross MBA student would sit through. As one reviewer of the course put it, Kaul gives fair warning that "you as the student are expected to work and that it's going to be a lot of work."
Kaul spoke to Bloomberg Businessweek's Erin Zlomek about his approach and why he decided to offer an MBA-level class for free, online.
Why is your MOOC so intensive?
My concern with online classes has always been: "To what extent are they of high quality?" My way of addressing that was to make the course as rigorous as possible. When I first started, I felt that online education couldn't match up with face-to-face interaction, and I still believe that on-campus education is the way to go and add value. Creating a MOOC forced me to think carefully about how I would offer an online class. I wound up choosing to teach at a level that would be just as challenging for those applying to our regular MBA programs.
Why not offer an easier class for a general audience?
I don't believe in primers. I strongly believe that there is a certain fundamental base of knowledge needed—certain basics that you need to know. I think you empower a person when you give them a taste of something like this. My stance is that this is really high-quality exposure you can get for free and then follow up in a formal way, if that's what you choose. The good news is you don't need to be 28 years old to take an MBA-level class: You can do it at 19.
Do you have any concerns about giving away content for free?
No, I'm not worried about that. I believe that MOOCs from my university should showcase the talent and quality that the school has to offer. The moment we do this, we are reaching an audience that we might never be able to reach, and we are a public university, so that is important.
Is it possible to prevent cheating?
This is a tough one. I had 130,000 students in my first class. That's the downside of MOOCs: I can't get involved in monitoring. However, if a person works hard at this class and completes the tests and assignments independently and thinks through all the problems, I think they would be just as well off as a person who took the class in-person.
For employers interested in hiring people who took the course, I do think there are certain ways you can assess someone to make sure they know the material. I also think there are ways to proctor exams. I think Coursera will find ways of doing this, it's just too early to tell yet how that might happen.
Join the discussion on the Bloomberg Businessweek Business School Forum, visit us on Facebook, and follow @BWbschools on Twitter.
Before it's here, it's on the Bloomberg Terminal.
LEARN MORE