Citigroup South Africa Chief Sees Gains as Corbat Eyes Exits
Renee Bonorchis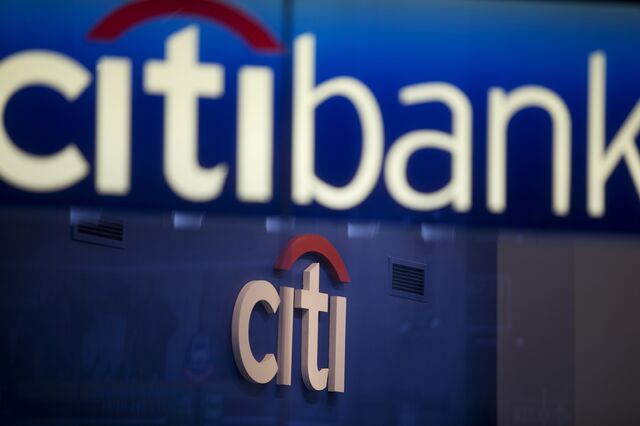 Citigroup Inc.'s South Africa head, Donna Oosthuyse, said she's confident about future profits after Chief Executive Officer Michael Corbat said the bank may exit or scale back businesses in 21 nations.
"We're optimistic about our ability to produce good returns," Oosthuyse said in an e-mailed response to questions from Johannesburg. "Citigroup sees a great opportunity in Africa. We've been here since the 1950s and we're different because we're pan-African."
Citigroup says it will sell or scale back consumer banking operations in countries such as Turkey, Pakistan and Uruguay after former CEO Vikram Pandit led a push into emerging markets. It may exit or pull back from 21 countries that produce less than 10 percent of revenue, Corbat, 52, said this month.
Corbat has already visited South Africa to meet clients, staff and regulators, Oosthuyse said. While he isn't changing the bank's strategy with regard to customer focus and products, "execution is critical to him," she said.
Citigroup, based in New York, runs the largest foreign bank branch in South Africa, with assets exceeding 40 billion rand ($4.3 billion), more than rivals including Deutsche Bank AG and JPMorgan Chase & Co., central bank data shows.
"Our strategy hasn't changed and we have performed well in South Africa," Oosthuyse, 55, said.
Frontier Economies
Competition in Africa is increasing for lenders including Standard Chartered Plc and BNP Paribas SA, who are hunting for profit from the continent's so-called frontier economies as growth rates stagnate in their home markets.
Barclays Plc increased its majority stake in Absa Group Ltd. to 62 percent from 56 percent last month, combining its African operations with the Johannesburg-based lender.
"The economic opportunity in Africa is real but we don't have the strength of resources to execute retail banking across Africa," Ade Ayeyemi, managing director of Citigroup's transaction services for the continent, said earlier this month. "South Africa is central to the strategy across Africa. We are present in 16 African countries."
Citigroup has operations in more than 100 countries globally. More than half of last year's revenue came from outside the U.S., according to bank statements.
"Hopefully Africa will be a tremendous frontier economy story," Oosthuyse said.
Before it's here, it's on the Bloomberg Terminal.
LEARN MORE