GMAT Tip: Using Answer Choices to Solve Problems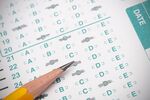 This tip on improving your GMAT score was provided by Brian Galvin at Veritas Prep.

Business is in large part about leveraging assets; accordingly, the GMAT is much the same. After all, efficient market theory tells us that most assets—plots of land, factories, divisions of  companies—are priced as the market sees their value. The winners in business are those that can extract more value from an asset than this. If you had purchased tracts of land in Hoboken, N.J., in the 1970s, on seeing that a boom in Manhattan real estate might send businesses and yuppies across the Hudson for slightly-cheaper rent and even-better skyline views, you'd be a multimillionaire now for having seen extra value in assets.