For People Who Wished They Liked Scotch, Dewar's Adds Honey
Latest Dewar's Product Leaves Drinkers
by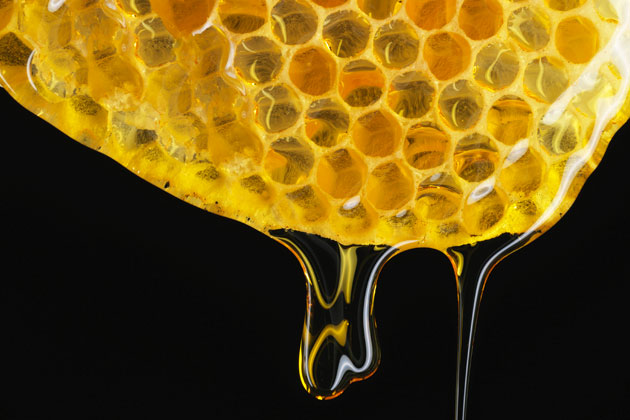 One of the more disturbing trends for those of us who enjoy a proper drink is the dumbing down of alcoholic beverages. Take the Bud Light Lime-A-Rita, or its younger sister, the Bud Light Lime Straw-Ber-Rita. Both concoctions sound frightening to sip. But it's still Bud Light, after all, and there's not much one can do to make Spuds MacKenzie's favorite brew any less palatable. And bold mixtures like these are confined to cheap beers consumed largely by spring breakers, right?

Unfortunately, no. The same multi-flavored mentality is creeping into the more respectable stuff. There is a proliferation of flavored whiskeys like Jack Daniel's Tennessee Honey, Jim Beam Red Stag, and Wild Turkey American Honey. Diageo introduced Bushmills Irish Honey last year. And this week marks the most unsettling news yet: Bacardi unveiled a brand called Dewar's Highlander Honey, which the company describes as a Scotch whisky "infused with Scottish heather honey filtered through oak cask wood."
"We're trying to reach out to a younger, newer consumer and speak to them in a language that they'll identify with, in an environment that they'll want to be in. Dewar's Highlander Honey takes that one step forward," Arvind Krishnan, vice president and brand managing director for Dewar's, told Shanken News Daily.
There has been some pushback—and not just from purists like yours truly. Whiskycast.com reports that the Scotch Whisky Association is concerned that Highlander Honey may not be a true Scotch. The SWA's statement on the matter is so delicious that it must be savored in its entirety:
There is no law preventing the production of new products based on Scotch Whisky. The important thing is that they are labelled and marketed in a way that clearly distinguishes them from Scotch Whisky. We do have concerns that the labelling and promotion of Dewar's Highlander Honey could distinguish the product more clearly from Scotch Whisky. Under EU law it has to be sold under the sales description 'Spirit Drink' and it would assist if that description was more conspicuous on the labelling to help make it clear it is not Scotch Whisky. Promotion of the product should also not suggest it is Scotch Whisky. Any issues about labelling and promotion used by members are resolved through discussion with the Scotch Whisky Association.
I have a feeling that Bacardi's attorneys can come up with the proper wording to mollify the Scotch police. But it's nice to see authority figures trying to maintain some sort of standard for spirit makers. I just wish the Kentucky Distillers' Association would take such stands. In any case, I prefer bourbon to Scotch. Hold the honey, please.
Before it's here, it's on the Bloomberg Terminal.
LEARN MORE