The Myth of the Healthy Wrap
By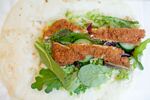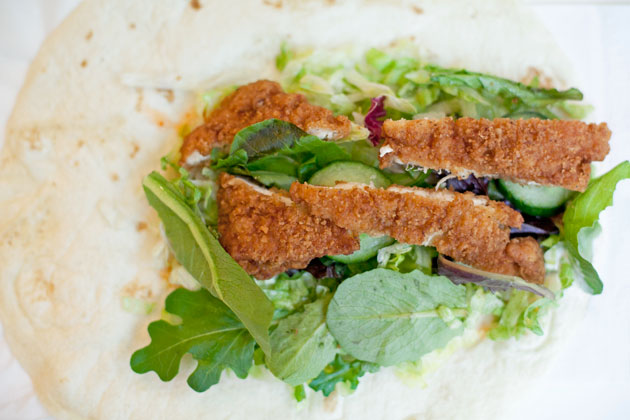 There are so many things you can do with a wrap. Just ask McDonald's, which offers Angus Bacon & Cheese Snack Wraps, Angus Deluxe Snack Wraps, Angus Mushroom & Swiss Snack Wraps, Chipotle BBQ Snack Wraps, Honey Mustard Snack Wraps, Ranch Snack Wraps, and Mac Snack Wraps. It doesn't end there. This week, McDonald's is adding three new entree-size chicken wraps to its permanent menu, which range from 360 to 600 calories and cost $3.99, to compete with Subway. It's the chain's biggest launch this year. Burger King—which introduced wraps in 2012—added a limited-time wrap last week, the 550-calorie Chipotle Chicken Wrap.
What's up with the wrap? Maybe it's the slender, pillared shape, or all that lettuce peeking out from the edges that's created a widespread perception that wraps are a healthier choice than burgers and other explicitly carb-sandwiched entrees. It's true that compared with two slices of fluffy bread, a tortilla just looks so, well, thin (I should lose weight just thinking about it). Data from the last 12 months provided to Businessweek.com from Infegy—a company that analyzes user-generated content on blogs, social media accounts, and other online sources—show that people consider wraps a healthier option than burgers.
Infegy finds 81 percent of health-related conversations about wraps and tortillas to be positive, vs. 67 percent for bread. It seems people associate bread with fat: Obesity is mentioned half as often when discussing wraps (in 2 percent of mentions), compared with buns and bread (4 percent).
Is this an illusion? It depends on how an item is prepared, of course. Jennifer Nelson, director of clinical nutrition at the Mayo Clinic in Rochester, Minn., cautions that in general, even wraps can have high levels of sodium and fat, and might be a bigger serving size than a person requires.
Take, for instance: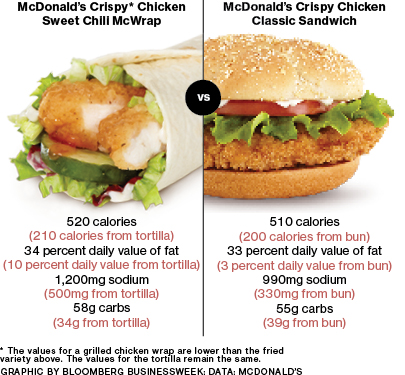 Are you carb-phobes experiencing wrap remorse? Try splitting it with someone, Nelson recommends. "If you only eat half, you [take in] half of everything."
Before it's here, it's on the Bloomberg Terminal.
LEARN MORE