The FHFA's Home Insurance 'Crackdown' Is Late to the Game
By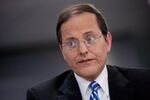 A front page story in today's Wall Street Journal says a housing regulator was cracking down on an unsavory insurance practice that bilked struggling homeowners. So what made Reuters blogger Felix Salmon so angry he refused to link to the newspaper's story on Twitter?
First, a bit of background: The controversy surrounds forced-place insurance, a type of coverage for homeowners who are on the path to losing their homes. When a home goes into foreclosure, banks must ensure that it's properly insured to protect the borrower and lenders from potential damage and liability on the property. If the borrower's own insurance has lapsed, banks take out an insurance policy on behalf of the borrower and then bill the homeowner.
The problem is that many force-placed policies seem to be the products of a racket. In 2010, Jeff Horwitz at American Banker exposed how the policies were hugely expensive for borrowers—they can cost 10 times as much as regular property coverage and run far out of whack with the actual cost of insuring the properties. Horwitz found that the banks get large, undisclosed commissions from the insurers for sending policies their way—arrangements Horwitz said "resemble simple kickbacks." Closing the loop entirely, the banks sometimes own the insurers, or they reinsure the insurer, allowing them to make even more money off the high premiums.
In Tuesday's story, the Journal says Edward DeMarco, head of the Federal Housing Finance Agency (which is Fannie Mae and Freddie Mac's conservator), is "cracking down" on the practice, forcing insurers to trim the commissions. But DeMarco is late to the game. Regulators in California, Florida, and New York have been investigating the practices for nearly a year. Last year Assurant, the largest forced-placed insurer, said it would lower premiums in California by 30.5 percent; just last week, Benjamin Lawsky, superintendent of New York's Department of Financial Services, reached a settlement with Assurant to lower premiums and halt bank commissions. (Lawsky issued a press release on Tuesday that essentially says, "Ahem.") Assurant neither admitted nor denied wrongdoing and says it looks forward to its "next-generation lender-placed product."
Then last month, Horwitz, who continues to dominate reporting on the topic, reported that DeMarco's FHFA killed a plan that would have saved Fannie $145 million a year by cutting out banks as middlemen when buying forced-place insurance altogether. The new FHFA plan doesn't go this far and instead limits the commissions insurers give banks.
The move also comes as community groups call for DeMarco to be fired because of his opposition to reducing mortgage principal for underwater borrowers. Bloomberg News reported on March 15 that the Obama administration has been weighing potential replacements.
So a straight-forward crackdown, this is not. Salmon said "DeMarco doesn't deserve to set the tone & agenda like this," and he says he's waiting to hear what Horwitz has to say. In a March 26 story, Horwitz says the FHFA's actions were "unexpected" by the mortgage industry, consumer advocates, and even Fannie Mae. He adds that the changes may end up having "far-reaching implications" for the entire mortgage servicing industry.
Before it's here, it's on the Bloomberg Terminal.
LEARN MORE