Q&A: Getting an MBA in the Middle of Nowhere
Francesca Di Meglio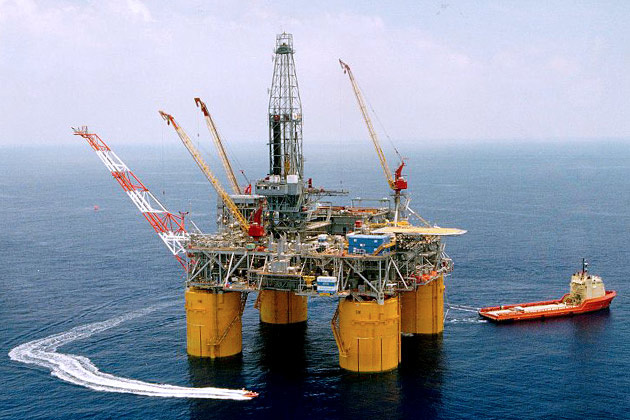 Cory Broussard can safely say he is unlike almost any other MBA student. An engineer for Shell Oil, Broussard participates in the MBA@UNC online program from a cubicle on the company's Mars Tension-Leg Platform, which is a permanent offshore oil drilling and production platform 130 miles southwest of New Orleans in the Gulf of Mexico and 3,250 feet high above the seafloor. Built to withstand hurricane force waves of 71 feet and winds of 140 miles per hour, the platform is home to 106 people, a control room, and emergency response center.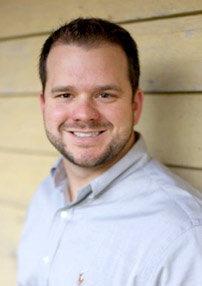 "I'm an engineer on the platform by day and a college student by night," he adds. "It's wild."
A former military officer in the United States Air Force, Broussard got a taste for leadership, which drew him to an MBA program. But with a young family and this offshore job since 2008, he quickly realized that a traditional MBA simply wasn't going to cut it. So Broussard turned to the MBA@UNC at the University of North Carolina's Kenan-Flagler Business School, which takes two years to complete. With an expected graduation date of October 2014, Broussard says everyone should get past their preconceptions and realize that online education is the wave of the future.
"I'm married with four kids, doing an MBA program, and working offshore," he says. "I'm a busy dude. This is the kind of MBA for me." He recently discussed his hectic schedule and using the Internet on the platform with Bloomberg Businessweek reporter Francesca Di Meglio. Here are excerpts from their conversation:
What motivated you to earn an MBA?
I've wanted to do it for quite a few years. It was not economically feasible. It didn't seem smart to leave a high-paying job to go to school for two years. But I've always had a passion for leadership. I was an officer in the military, and I really liked leading a team, watching us aim for the same goal, and achieving it.
What is your work and school schedule like?
I work 14 days straight on the platform, and then I have 14 days at home. During that time, I get as much of my MBA work done as I can. On the platform, I work from 4 a.m. to 6 p.m., get in a little exercise, and then work on schoolwork until 10 or 11 p.m. Often, I have class during work days. If emergencies come up, one of my colleagues will come and get me. The closest thing to an interruption was when the Bureau of Safety and Environmental Enforcement [a government agency that tries to protect the offshore environment and keep workers safe] did its annual inspection and had a question for me. I answered and went right back to class. Otherwise, my colleagues and supervisors give me my space and let me do my class work. They support my education goals.
Are you ever disappointed that you are not enrolled in a bricks-and-mortar MBA program?
The online MBA is not much different from the traditional one. There are 10 to 15 people virtually networked. We see each other face to face during class or group meetings [on computer screens]. The online MBA is more convenient. Online education is only going to get bigger. The way the administration and faculty are doing things at UNC is visionary. Everyone has a front row seat in class. They record the lectures for you, so you can access them any time. We're all face to face, so professors can see if the whole class looks confused and address it immediately.
Have you ever had Internet connection problems while offshore? How does that make school more challenging?
We use microwave signals to get the Internet. Bad weather can mess it up. The Internet is not as fast, so I was worried beforehand. Recently, when we were giving final presentations for a class, the Internet gave me problems. I was getting kicked off. Luckily, it stayed on for my entire presentation. It usually works well. If it doesn't work, I always have the recording.
What do you hope to do with the MBA once you have it?
I hope Shell will promote me. There's good money in the energy sector. I would like to move into an office in a managerial role. I can't stay offshore forever.
Join the discussion on the Bloomberg Businessweek Business School Forum, visit us on Facebook, and follow @BWbschools on Twitter.
Before it's here, it's on the Bloomberg Terminal.
LEARN MORE