MBA Journal: One Down, Three to Go
Kristen Jones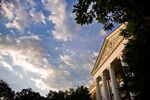 You only get four semesters to master business school, and one of them is (gasp!) over. "Where did the time go? What did I learn? How much money did I spend?" These and other pressing questions plagued me as my first semester at Harvard Business School came to an end.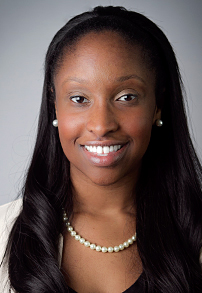 As you may recall from my last journal entry, I have absolutely loved my time in business school so far, though it has certainly had its challenges.
Let's start with the good parts: I love the HBS case method. It is perfectly suited to how I learn and absorb information, which is through dialogue. Static lectures rarely kept me engaged in undergrad, and I'm sure I'm not the only one who would sometimes let the reading pile up until the end of the semester. With the case method every class presents a new business scenario, which we then spend 80 minutes, as a class, diving into. One of my most memorable experiences came during my accounting class. While discussing the role of auditors in an organization, a classmate and I vehemently disagreed with one another. … I'll allow that to sink in. One of my favorite discussions in business school was about auditing—thus is the power of the case method.
I've also loved the camaraderie I have felt among my classmates. Business schools get a reputation for being cutthroat places where everyone is only out for themselves, but I haven't experienced that at all. When I got sick in my second week at school, I received an influx of "get well" messages from my classmates—people I had known for just a few days. Last semester I would routinely reach out to my classmates for help with finance, and I was never met with a cold shoulder.
It is hard for me to say what I haven't liked about business school, because it really has been amazing. From the classroom discussions to the influential guest speakers to the international trips, it's been a jam-packed semester of fun. In the end, its greatest strength may be its weakness: There is so much going on in business school that if you're not careful, it can absorb you completely. The number of times I have picked up the phone to call the people I love has been abysmal, and it is almost impossible for me to have a conversation with someone that does not invariably lead back to this experience.
As wonderful as this time has been, it will come to an end, and I have to do a better job of remembering that. Either that or continue pretending that I will never have to leave this amazing place. I like option two better.
Between journal entries, you can keep track of Kristen's business school adventures at the Business Schools Facebook page and follow @BWbschools on Twitter.