Job Market for College Business Grads Improves
By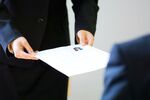 Early in her college career, Indiana University senior Anna Orlow switched majors from accounting to management information systems—one of this year's hottest degrees among recruiters. "I like the analytical side of technology," she says. In short order, Orlow was wooed by several companies looking to fill IT-related roles and landed a job in Chicago with Big Four accounting firm PricewaterhouseCoopers.
Other students may fare as well. Hiring of undergraduate business majors from the class of 2013 is expected to improve slightly over last year, led by strong demand for accounting, IT, marketing, and finance majors, according to the College Employment Research Institute at Michigan State University.
Though many recruiters arrived on campus this fall optimistic about the number of new grads they would hire, few had set firm hiring goals in the fall due to fiscal cliff concerns, CERI reports. That means recruiting and hiring is likely to pick up this spring.
Class of 2013 graduates may also fare better than last year's graduates salary-wise: About 27 percent of campus recruiters said they expect to increase starting salaries, up from 20 percent a year earlier, according to recruiter surveys conducted by CERI.
The University of Michigan's Ross School of Business, Indiana University's Kelley School of Business, and the University of North Carolina's Kenan-Flagler Business School all reported slight increases in recruiting activity compared with a year earlier.
At Ross, both job postings and the number of companies recruiting on campus were up about 3 percent. That's in line with CERI's research, which also recorded a 3 percent increase in the number of campus recruiters looking to hiring business majors.
More than 90 percent of Ross students in contact with the career office have reported job offers, up from 84 percent a year earlier, says the school's career services director, Damian Zikakis.
Schools have much more clarity on this year's job outlook now than they did in the fall. Only 24 percent of campus recruiters reported "definite plans" to hire this year as opposed to 50 percent who said the same a year earlier, according to CERI. The institute cited the fiscal cliff and "uncertainty swirling around the political election" for the indecision.
That was the case at Indiana, where Director of Undergraduate Career Services Susie Clarke says companies hired modestly from their internship pools early in the year and then returned to campus later with additional job offers. Clarke reports that Kelley also saw a slight pickup in recruiting among logistics and supply-chain management majors. The degree is one that PricewaterhouseCoopers reports it's hiring more of, even as its total undergraduate hiring has held steady from last year.
"There's a much broader range of majors going into our advisory practice," says Alexa Hamill, the firm's U.S. campus sourcing leader. "We're pulling from programs that focus on supply chain, information security, public health, public policy, and engineering."
Base salaries appear to have increased throughout the school year for 2012 graduates who were still finding jobs—a good sign for the class of 2013. In September, the National Association of Colleges and Employers reported an average salary for 2012 business graduates of $51,541. By January of this year, that had increased to $53,850.
When it comes to summing up this year's undergraduate business hiring, Kelley's Clarke does it in a way that captures the views of several campus career directors interviewed by Bloomberg Businessweek: "It's strong, but nothing dramatically stronger," she says.
Join the discussion on the Bloomberg Businessweek Business School Forum, visit us on Facebook, and follow @BWbschools on Twitter.