Cyprus Bailout May Spare Russia's Oligarchs, but Hurt Russian Companies
By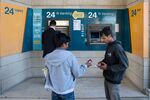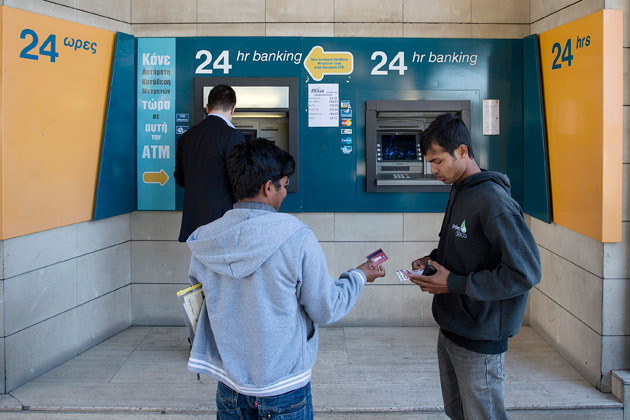 A planned bailout of Cyprus could turn Russia's favorite offshore financial haven into hostile territory. Cyprus and its European creditors agreed early Monday to slap a tax of up to 40 percent on bank deposits over €100,000 ($130,000) and impose strict controls on capital leaving the island nation.
That sounds pretty bad for wealthy Russians who have tens of billions of dollars in Cypriot bank accounts— and for Russian companies that funnel tens of billions more through Cypriot subsidiaries to take advantage of the island's low corporate tax rate.
Russia's richest business people, though, may escape the pain.
Take billionaire Gennady Timchenko, co-founder of Gunvor, one of the world's biggest commodities trading outfits. Gunvor is legally headquartered in Cyprus and has $87 billion in annual turnover. But Timchenko told the Swiss newspaper Neue Zurcher Zeitung this week that he had "only a few hundred thousand euros" in Cypriot banks. A Gunvor spokesman says the company's exposure in Cyprus is "only a few thousand euros."
Under a treaty between Russia and Cyprus, a Russian company can book profits in Cyprus, where the corporate tax rate is 10 percent, half the rate in Russia. And, says Sergei Aleksashenko, a former deputy governor of Russia's central bank, "It is not even necessary for the Cyprus company to have a bank account in Cyprus. It could be in another country, anywhere."
Other Russian oligarchs seem to have steered clear of the island altogether. The USM group of companies controlled by Alisher Usmanov, Russia's richest man, is registered in the British Virgin Islands and says it has "no exposure" in Cyprus. Vladimir Potanin, the head of Norilsk Nickel, says the Cyprus bailout will have little effect on the company or on his own finances. Mikhail Prokhorov, the billionaire whose holdings include the Brooklyn Nets basketball team, doesn't keep any of his personal wealth in Cyprus, according to a person familiar with his finances.
"Potanin, Prokhorov, those people were clever enough not to keep money in Cyprus," Aleksashenko says. Cypriot banks "were never the most stable," he says, and didn't offer particularly high interest rates, either.
Still, Moody's Investors Service estimates that Russian individuals and companies have at least $30 billion in Cypriot banks. If those depositors aren't Russia's mega-rich, who are they?
Aleksashenko says he suspects they are "medium oligarchs," wealthy individuals and business owners who wanted to keep money offshore as a safeguard against political and economic risk at home. Capital flight from Russia has intensified in recent years, reaching at least $50 billion in 2012. Cyprus's close cultural and religious ties with Russia, and its tradition of banking secrecy, have made it an attractive haven.
Clearly, some Russian money in Cyprus banks has come from unsavory sources. Investigators hunting $230 million stolen in a Russian fraud uncovered by tax attorney Sergei Magnitsky traced millions to bank accounts owned by shell companies in Cyprus.
But some legitimate Russian businesses have used Cypriot subsidiaries to handle their foreign sales, avoiding cumbersome Russian regulations on such transactions. Those companies could now find their Cypriot accounts effectively frozen by strict new capital controls, says Grigory Birg, an analyst at Moscow-based financial research group Investcafe. "That could have drastic consequences for Russian companies," he says.
Before it's here, it's on the Bloomberg Terminal.
LEARN MORE