Alan Cohen: The Ad Man Who Molds Tech Startups
By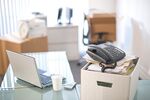 A select group of tech startups, including social media aggregator RebelMouse and gaming rewards company PaeDae, gathered in the lobby of the Four Seasons Hotel in Austin, Tex., earlier this month to share omelets, egg enchiladas, and moneymaking strategies. They were invited not by possible acquirers or venture capitalists, but by advertising executive Alan Cohen and his firm OMD USA Over the past five years, Cohen has doubled as a tech sherpa, quietly influencing how embryonic tech firms build out their businesses during those critical first years after launch.
Ad giant OMD also handles $12 billion worth of ad budgets a year. When Cohen joined the Omnicom-owned media agency in 2008, digital advertising accounted for 5 percent of spending—now it's 25 percent. He's positioning the firm between cash-starved startups and large corporations such as General Electric, PepsiCo, and Levi Strauss, which need new ways to market their products to an audience whose eyes are locked on their smartphones. OMD and other ad firms, including WPP and Publicis Groupe, are looking to go a step beyond targeted banner ads and search-engine promotion, becoming more involved with companies early in their development and shaping their business models to make them more valuable and effective ad vehicles for companies.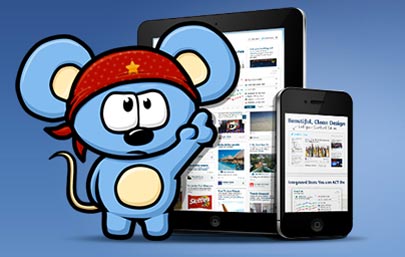 "More and more you have to be everywhere. You need to catch people wherever they are," says Caty Burgess, vice president in charge of media strategies at the CW Television Network. "The media agency has to be the arbiter of all of this. I can buy an ad in People, and its great and I do, but there are a lot people that don't read magazines. People are just on their phones constantly."
Cohen, a longtime television-marketing executive from Philadelphia, worked for 20th Century Fox, NBC, and ABC before moving into digital advertising in 2004, at the Initiative agency in Los Angeles. Like TV, he says, mobile apps will soon see a surge in product placement. At OMD's suggestion, the audio-recognition company Shazam expanded its mobile phone-based music-identification technology to TV commercials, enabling brands to offer users special promotions when they're watching. Since introducing the feature, commercials from such companies as Pepsi, Toyota Motor, Old Navy, and Jack in the Box have used the technology to tempt users to learn more about their products through Shazam's smartphone app.
Twitter recently tapped Cohen for an advisory board to help guide its emerging ad sales model. OMD is also advising SoundCloud, the German audio-sharing service with more than 180 million users, on creating its new advertising services. And Klout, the company that identifies influential people on social media networks, is building out ideas at OMD's urging. News-reading app Flipboard added brand-sponsored content at OMD's suggestion. "The relationship has really helped shape our business model," says Christine Cook, Flipboard's head of revenue. Before releasing Flipboard in 2010, Chief Executive Officer Mike McCue gave Cohen an early look, both men say. After OMD pushed Flipboard to develop catalogs that allow readers to buy the advertised products with a few taps, Cohen sank in money from Levi's for jeans ads. Cohen's West Coast director, Marc Simons, says OMD's ad buys with young companies can start with roughly $100,000.
Shiv Singh, Pepsi's global head of digital, says early talks with tech firms help ensure increased influence as the startups grow. "They stay flexible in how they work with us so we can do programs that can reach customers," Singh says. Early partnerships can also help Pepsi and other companies lock in cheaper advertising rates, says Clark Fredricksen, an analyst with industry researcher EMarketer. Although he adds: "Many startups should be wary of going overboard and listening too closely to advertisers at the expense of alienating users." Companies that can't charge for their products tend to wind up having to sell user data instead, notes Martin Kallstrom, CEO of time-lapse photography startup Memoto. "I don't think it would be a good future if all technology companies were advertising-driven," he says.
At a crowded March 11 reception in Austin during South by Southwest, OMD connected startups with potential advertisers over brisket and Bloody Marys. As employees from Instagram, Turntable.fm, and Digg mingled with the CW's Burgess and marketing representatives from General Electric, State Farm, and other companies, Simons rattled off some promising new finds, including Gui.de, which is developing technology that turns online news articles into cheeky TV-news-like episodes with the content read by a digital avatar. "It's just news," he says. "We can slide promoted programming in there."