business
In Rankings Surveys, Business Majors and Employers Tell All
Geoff Gloeckler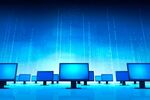 As part of the 2013 Best Undergraduate B-Schools ranking, Bloomberg Businessweek surveyed more than 27,000 business majors from the Class of 2013 at 145 schools, with an average of 32 percent of the class responding at each program. Additionally, we collected responses from 218 corporate recruiters who hire undergraduate business students. Some of the data were used to calculate the overall ranking, but there is much more that never sees the light of day. As a follow-up to the March 20 rankings release, we thought it would be interesting to dive deeper into some of this unused data to highlight some trends. Here's what we found, broken down into four areas: students, admissions, the future, and the business side.
The Students
The majority of student respondents—56 percent—were male. The average age among the surveyed group was 22, which includes 11 18-year-olds, 71 respondents in their 50s, and six in their 60s.
In general, the business majors who responded to the survey were satisfied with their programs. Nine out of 10 said it was worth the money and time spent, and two-thirds reported their business school experience exceeded their expectations. In their comments, students said they liked anything that had to do with the "real world." That includes the professional work experience of professors seeping into the classroom, case studies, required co-ops or internships, corporate speakers, and company visits. Not surprisingly, small classes and professors who know students by name are also highly valued by the Class of 2013.
Some common gripes included lack of personalized career support, grading curves, questionable academic advising, waiting lists on required business courses, and classes taught by teaching assistants. Many students complained about the quality of their peers. An interesting new gripe mentioned by students at nearly every school was the lack of training in Excel, the spreadsheet program. Also, some students mentioned that they wished their school made internships more of a priority.
Admissions
On average, students applied to 4.7 universities and were accepted at about 3.8, both numbers slightly higher than last year. Fifteen percent of respondents only applied to one school; eight students applied to 30 schools. In all, 73 percent of students gained admission to their first-choice university. The average SAT score among respondents was 1242, up 27 points from last year, and 53 percent reported that they were in the top 10 percent of their graduating high school class.
When it came to choosing a university, the most important factor for the Class of 2013 was the business program's academic reputation, followed by the university's academic reputation and location. Cost was further down the list, and starting salaries were an afterthought, with those listing social life as a top concern outnumbering those worried about starting salaries 2 to 1. The most common concentration among business students was finance (26 percent), followed by accounting (23 percent) and marketing (18 percent).
The Future
The job picture for business students continues to improve, with median starting salaries up 4 percent to $50,650 among ranked programs. Seventy-three percent of the Class of 2013 has internship experience on their résumés, up 3 percent from last year, and half of the student respondents had secured at least one job offer as of January, five months before graduation, on par with last year's placement record.
Eighty-two percent of seniors plan to start work immediately after graduation. Of those, 39 percent intend to seek an MBA within five years. For that group, most have their sights set on New York University's Stern School of Business, Harvard Business School, and Columbia Business School. The most popular career paths among the Class of 2013 are banking and financial services (24 percent) and consulting (12 percent). Forty-one percent of students are concerned about the job market, but few said the concern pushed them to pursue a different career path than the one they had originally intended.
In terms of salary expectations, most students expect to get paid in the $45,000 to $55,000 range, which is in line with the median salaries for the Class of 2012.
The Business Side
Overall, employers reported hiring more business students for jobs and internships this year. Fifty-three percent of the 218 corporate respondents surveyed said they hired more business students in 2012 compared with 2011, with an average hiring increase of 13 percent.
Recruiters report that Penn State's Smeal College of Business and Indiana's Kelley School of Business are the most improved in terms of the quality of grads they have produced over the past few years. As for common complaints among employers about the business students they recruit and hire: a sense of entitlement, weakness in writing skills, and their tendency to jump ship after a year or two.
Join the discussion on the Bloomberg Businessweek Business School Forum, visit us on Facebook, and follow @BWbschools on Twitter.
Before it's here, it's on the Bloomberg Terminal.
LEARN MORE