Fab.com: Winning in E-Commerce With Whimsy
A failed social network's success with eclecticism prompts a move into branded lines
by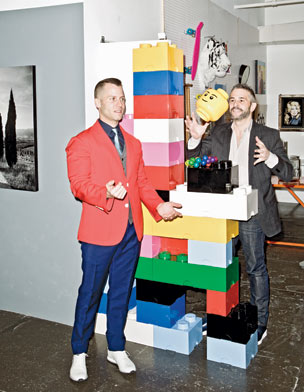 Products on shopping site Fab.com are often so campy and overstylized that words fail to describe them: They are … fabsurd? Colorfully described in daily e-mails to Fab's 12 million registered customers are items such as "In the Seam Animal Pals" (pillows molded into shapes of pets) and the "Awmoo Red" (a spherical bong fashioned by designers "after years of hiding their unsightly water pipes"). In mid-March, the site's supply of dangling, sterling silver earrings in the shape of attacking sharks, priced at $58, sold out in an hour.
While it's tempting to dismiss such items as hipster indulgences, Fab.com is as close as it gets to a hot new e-commerce property. The store "for everyday design" is packed with kitsch in kitchenware, furniture, fashion, and electronics. It tripled its customer base last year and now gets close to 3 million visitors a month, according to ComScore. The 600-employee company has amassed $150 million in venture capital to build warehouses, improve shipping time, expand into Europe, and team up with manufacturers. This spring it will depart the ranks of aggregated retail and unveil lines of private-label goods, including luggage, linens, and jewelry, branded with its name and sensibility—edgy, amusing, and typically over the top.
"Fab does sell some hipsteresque things that I wouldn't live with personally," says Bradford Shellhammer, the company's 36-year-old co-founder and chief design officer. "But part of being a merchant is being able to step outside your own level of taste and look for something that someone else might find special."
Fab has turned the e-commerce paradigm on its head. Instead of making it easy for customers to find and purchase specific items, it's created a virtual online bazaar to be browsed at length for exotica. The company recorded more than $100 million in sales last year and is set to more than double revenue this year, according to Chief Executive Officer Jason Goldberg, 40. It's also not yet profitable, losing $10 million in December alone as it spent prodigiously on advertising and its expansion in Europe, according to an investor who read a private financial report but isn't authorized to discuss it. Goldberg says the company can easily erase the red ink when it slows its overseas investments, adding, "we care more about making 'wow' than we do about making money."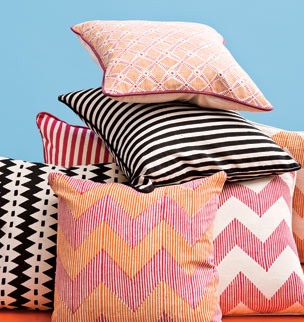 The three-year-old startup's push into selling its own branded merchandise marks its second midlife pivot. Fab launched in 2010 as Fabulis.com, a gay social network that went a year without developing much of an audience. Shellhammer, who met former Clinton administration staffer Goldberg during the dot-com boom, speculates that their target audience was gravitating toward Facebook and real-life interactions. Back then, the startup sold some items, including men's underwear and designer furniture, sourced by Shellhammer, a graduate of Parsons The New School for Design. After a late-night heart-to-heart over two bottles of wine, the co-founders decided to reorient toward e-commerce and abbreviate the company's name.
Since that shift in December 2010, Fab has continued evolving. Its first e-tail iteration was similar to other flash-sale sites like Gilt, Woot, and Rue La La, which work with brands to quickly sell excess inventory at heavy discounts and often ship items directly from manufacturers to customers. Fab still does that but has gradually struck deals to keep many products on the site. In late 2011 it built a fulfillment center in New Jersey, where it stores and ships about 70 percent of the items purchased in the U.S. Most items now make it to customers in three to four days, down from an average of 16 two years ago.

The shift has helped Fab vault ahead of other flash-sale sites; only the mom-oriented Zulily attracts a larger audience in the category, according to ComScore. Fab has also secured investment from well-known venture capital firms such as Atomico and Andreessen Horowitz. (Bloomberg LP, the parent company of Bloomberg Businessweek, is an investor in Andreessen Horowitz.) "We stayed away like the plague from the group-buying and flash-sale sites, but this can be a global iconic brand," says Geoffrey Prentice, a partner at Atomico, which is run by one of Skype's founders.
Like other fledgling e-commerce sites, Fab needs to stay out of Amazon.com's way. The online retail titan has its own fashion site, MyHabit, and can ship items cheaper and faster than rivals. Fab is also racing to keep up with online shopping habits, says Goldberg: One-third of its sales are completed on the company's apps for smartphones or the iPad, and daily mobile sales occasionally eclipsed desktop PC sales during 2012's holiday season. The company appears to have expensive marketing appetites, including ubiquitous Facebook ads and a 60-second TV spot that premiered last fall. "Their traffic isn't organic. They are buying a lot of it," says Sucharita Mulpuru, an analyst at Forrester Research who believes Fab is building a sustainable business but worries that "there is a little bit of the Groupon syndrome there. They think they are the next big thing."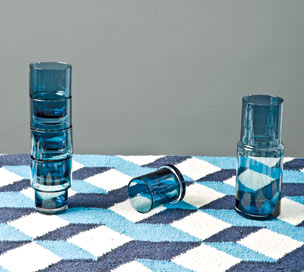 Fab's biggest challenge is to keep people coming back—hence the latest turn, toward a steady stream of exclusive and eye-catching merchandise. In February the site began selling the new Kate Spade Saturday line of affordable fashion and accessories. "Ninety percent of the product we sell on Fab you can't find on any other major store, including Amazon," Goldberg says. "We are constantly scouring the earth for products that haven't seen the light of day before."
Earlier this month, the company also struck a deal with the Andy Warhol Foundation for the Visual Arts to sell a limited collection of the late provocateur's work. It sold so well that the companies decided to co-create the "Brillo Box Pouf," a foam replica of Warhol's famous sculpture, with Quinze & Milan, the Belgian furniture maker. The boxes currently sell for $425 apiece on Fab and can be collected and assembled to form a chair, ottoman, or coffee table. There should be a word for that.
Before it's here, it's on the Bloomberg Terminal.
LEARN MORE