Designers Imagine Ways to Hide Cigarettes in NYC Stores
By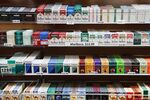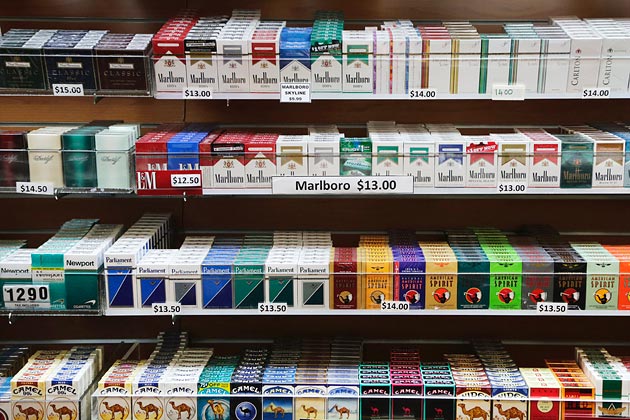 Stores will no longer display a colorful wall of cigarettes behind the register if New York City Mayor Michael Bloomberg gets his way. The mayor (who is founder and majority owner of Bloomberg Businessweek parent Bloomberg LP) has called for legislation that "would mandate that tobacco products such as cigarettes be kept in cabinets, drawers, under the counter, behind a curtain or in any other concealed location." It would not impact advertising.
That poses a design challenge for shop owners: If the proposal becomes law, how should they conceal cigarettes? Businessweek.com asked designers for ideas.
Craig LaRosa, principal at Continuum (Boston), who designs service experiences for companies such as Audi: "Dispensers are being used in Europe. This is probably the more expensive solution. A curtain with the tobacco brands printed on it would be an easy fix for the many bodegas in NYC."
Joe Jackman, chief executive officer of Jackman Reinvention (Toronto), who worked on the makeover of Duane Reade's stores: "It may be helpful to take inspiration from other retailers, and even other industries. Banks keep cash in drawers below the counter for quick and easy access; there could be spring-loaded 'pushers,' similar to how playing cards are pushed to the top for dealers in a casino. Vending machine technology may be adapted, or service environments such as pharmacist counters, where product is mainly out of sight, could be put to use. Perhaps we'll bring back the old pneumatic tube systems that helped supermarkets move cash safely from checkout stations to the cash office."
Charles Austen Angell, chair-elect of the Industrial Designers Society of America and CEO of Modern Edge (Portland, Ore.): "Maybe you should hide them behind the health food: the juices and the whole-grain breads. This way your positive choices are upfront."
Before it's here, it's on the Bloomberg Terminal.
LEARN MORE