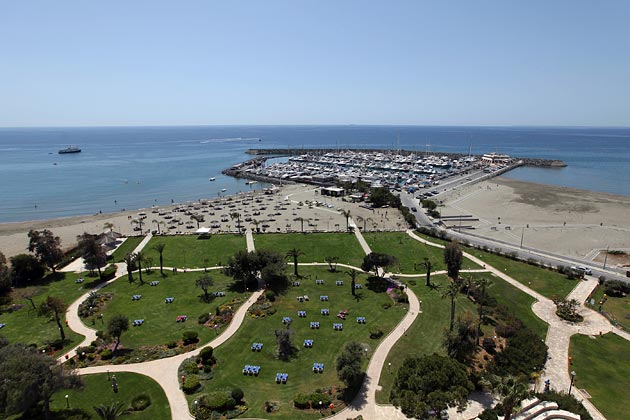 "We're waiting for someone to say the emperor has no clothes," Dumas yesterday told Ken Prewitt and Tom Keene on Bloomberg Radio's Bloomberg Surveillance. "We're waiting for people who have spent 12 years explaining what a great thing the euro is to admit they were wrong."
—Charles Dumas, research director, Lombard Street Research, in Simon Kennedy and James G. Neuger: "Contagion May Force EU to Add Tools to Fight Crisis," Bloomberg News, Dec. 1, 2010
Governor's Beach: This was once the unofficial "official" nudist beach of Cyprus. It is one of the oldest nudist beaches on the island and is a must visit for naturists.
—"Five Best Nude Beaches in Cyprus," Beach Zones, Sept. 20, 2011
They are in search of "tools" this evening in Nicosia, as the emperor is a little less dressed.
The above is one part of a smart article by team Kennedy/Neuger on Bailout Deux, Ireland. Bailout Cinq is actually a bail-in as the bail-2013 method is to take cash directly out of the hides of Cyprus bank depositors.
Charles Dumas has been pilloried by Euro optimists across un, deux, trois, quatre, et cinq bailouts. He awaits numero six. Agree or disagree, Mr. Dumas's quote gives one pause.
Dressed or naturist, it is appropriate Deux or Cinq. Discuss.
Before it's here, it's on the Bloomberg Terminal.
LEARN MORE