At Northeastern, New Ventures Get a Student Assist
by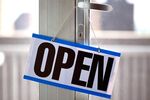 The latest lesson for B-school faculty at Northeastern University: if you want students to get involved in a project, don't test or grade them on it.
The university is in its fourth year of hosting Idea, a student-led venture accelerator that provides resources to students and alumni looking to found startups. In 2009 the school was seeking new ways to boost entrepreneurial activity on campus when six seniors proposed the concept for Idea. The group received funding from the university and by January 2012 counted about 40 ventures in the program, says Hugh Courtney, dean of Northeastern's D'Amore-McKim School of Business. That figure has since more than tripled, to about 150 ventures, a feat the school and Idea's student leader Chris Wolfel attribute largely to the program's peer-to-peer coaching model.
"When you start something new, the great concern among students is, 'Are you going to grade us?'" Courtney says.
The Boston school avoided that fear by ensuring that Idea, which is open to business and nonbusiness students, would be entirely student-run and inviting to those who were toying with the notion of starting a business as well as those who were committed.
"There's a level of informality that breaks the ice," says Max Kaye, an undergraduate finance major and one of Idea's student coaches.
Students of any major can enter the program and learn about starting a venture. The ones who are more serious are assigned student coaches. The program has about 20 coaches, two-thirds of which are either undergraduate business or MBA students who offer advice on finance, marketing, and technology commercialization, Kaye says. When the ventures move to a more advanced stage, there is an opportunity to add an experienced industry mentor.
The model appeals to students such as Charles Svirk, a senior majoring in entrepreneurship and finance, who came to the program to go through the motions of starting a small business as a learning exercise. Svirk co-founded a company that sold parody T-shirts emblazoned with fake Nike and Gatorade slogans. At 18, he helped the company bring in about $120,000 of revenue in one year. Svirk says that he was never serious about the company and that the experience was mostly valuable to "learn about different business processes and how different units work together."
Svirk later started a software company, which also fizzled out. More recently, he came up with a business idea he is serious about and plans to pitch to investors: a competitive photo-sharing app that he will soon release for the iPhone.
The types of businesses that come through the program run the gamut. Kaye once coached an alumna who was looking to open a cycle studio. Another student started a company that sells hand-made goods from Kenya online. Regardless, the selling point for students who enter the program is often the same, says Idea's faculty adviser Dan Gregory.
"A young person who has an idea for a venture feels comfortable walking into a room of their peers and asking for help," he says. "It's a free-flowing exchange of ideas, and it's nonjudgmental."
Join the discussion on the Bloomberg Businessweek Business School Forum, visit us on Facebook, and follow @BWbschools on Twitter.
Before it's here, it's on the Bloomberg Terminal.
LEARN MORE