The Ledra Street Vigilantes
by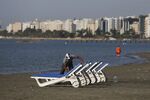 In the face of such a bleak future, young people and pensioners are likely to revolt and force a disorderly default akin to the one that happened in Argentina in 2002. In short, the choices are a big, well-managed writedown now, or a disorderly writedown next year.
—Charles Wyplosz, They Still Don't Get It, VOXeu.org, Oct. 25, 2011
The social rights and wrongs concern me but won't concern markets.
—Kit Juckes, As Many Shades of Euro Crisis as You Like, Société Générale, March 17, 2013
Charles Wyplosz has been out-front and relentless about how the only solution to financial crises is to clear markets and move on. And, he suggests, a shared sacrifice of writedowns is the best-practice outcome.
Yet above he's writing about Greece in 2011, not Cyprus in 2013. Now it's Cyprus that's confronting a "choices-are-big," half-baked process.
In defense of Europe's elites, there are few Cypriot bonds to "haircut." In defense of the local working class, there's something offensive and outrageous about their sacrifice for the elites of Cyprus and the European Union.
Instead of giving an equity kicker to the aggrieved locals of Cyprus bank shares and/or when-you-wish-upon-a-star natural gas findings, how about issuing nondilutive warrants in the DAX German stock market index with an appropriate hurdle rate—call them Merkel warrants.)
It's never a dull moment.
We've proven this weekend that Twitter owns the news flow, that, perhaps, once and for all, EU elites will stop with the useless bluster, and that Juckes is right.
Ledra Street, Nicosia, is ground zero in the ancient struggle between Greek and Turkish Cypriots. In our financial struggle we have bond, credit-default swap, and Twitter vigilantes.
The markets will open Monday—or is it Tuesday?—and discover price. The elites? They will discover the mood of the Cypriot people and well-laundered foreigners.
The cognoscenti will likely continue to not "get it" and drown in their politics. Berlin, meet the Ledra Street vigilantes. Discuss.
Before it's here, it's on the Bloomberg Terminal.
LEARN MORE