Ohio High School Football Players Convicted of Rape, CNN Reports
Dex McLuskey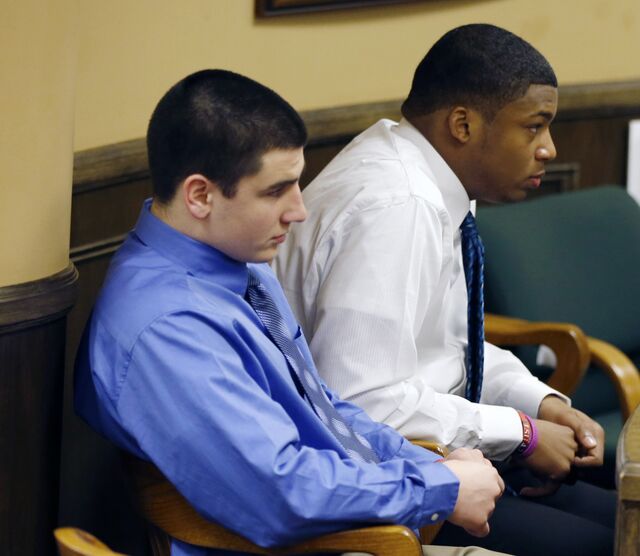 Two high school football players in Steubenville, Ohio, were found guilty of raping a 16-year-old girl, CNN reported.
Judge Thomas Lipps today sentenced 17-year-old Trent Mays to a minimum of two years in a juvenile correctional facility and 16-year-old Ma'lik Richmond to a minimum of one year, CNN said. The Department of Youth Services will determine whether the pair will be detained longer, the broadcaster said.
Lipps delivered his ruling after considering four days of testimony. The judge, rather than a jury, heard the evidence because the pair were tried as juveniles, CNN said.
Mays also was convicted of disseminating a nude photo of a minor, for publishing online a photo he took of the victim, CNN said. Mays and Richmond were accused of raping the girl during a series of end-of-summer parties in August 2012, the report said.
Before it's here, it's on the Bloomberg Terminal.
LEARN MORE