Samsung's Galaxy S4 Tap Dance
A stage-door Johnny reviews the smartphone maker's latest show
by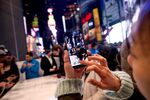 "… There were too many of us, we had access to too much money, too much equipment, and little by little we went insane."
That was Francis Ford Coppola describing his experience filming Apocalypse Now in the Philippine jungle, but those words came to me last night in Radio City Music Hall as I watched Samsung unveil its new Galaxy S4 smartphone.
Samsung's riding high of late—it's been able to outsell the iPhone in a given quarter. Now the company is rolling out a new flagship phone only nine months after the last one. Samsung's ability to leverage its deep vertical integration in manufacturing and R&D, radically accelerating product cycles, is worthy of B-school case studies.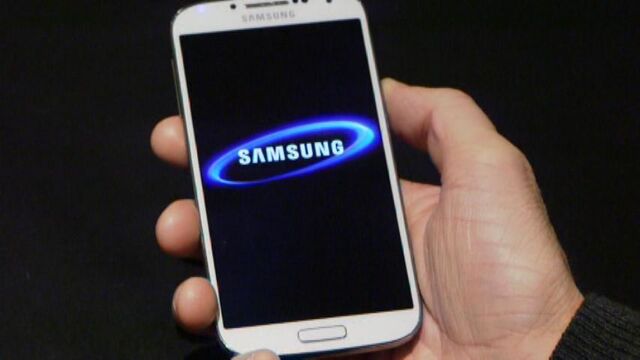 But vertical integration and end-to-end supply chain management expertise doesn't teach you how to put on a good show. The event last night at Radio City looked to be staggeringly expensive: The sets alone must have cost millions, even without the full orchestra that emerged from the pit on hydraulics. Plus, Radio City is a union shop, meaning you need the proverbial three members of the International Brotherhood of Electrical Workers to plug in a lamp.
In some ways, the proceedings resembled the phone being introduced: a kitchen-sink affair designed to wow its audience. You want a standard rundown of features from Samsung execs? Well, here's Samsung Mobile honcho J.K. Shin to excite and delight you. Oh, but wait, we've also hired Broadway musical star Will Chase to emcee the event. Oh, and would you like some bizarro staged numbers that do less to show off the new phone's features than they remind people of (rest in peace, Allan Carr) Oscar-show sketches gone horribly awry?
At one point, a little kid was tap-dancing onstage. For a while. I respect a proper hoofer as much as the next guy or gal, maybe even more, but this just seemed out of place.
Or maybe it didn't. Maybe that towheaded tyke was a metaphor for the whole evening. That little kid was dancing as fast as he could, with a bright smile for the whole room. He was doing anything, everything he could to get us to like him.
And that's the thing about Samsung: It can be bigger than U.S. Steel, but it's still dancing as fast as it can.
Before it's here, it's on the Bloomberg Terminal.
LEARN MORE