Senator Levin, Meet Sallie Krawcheck
by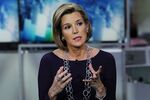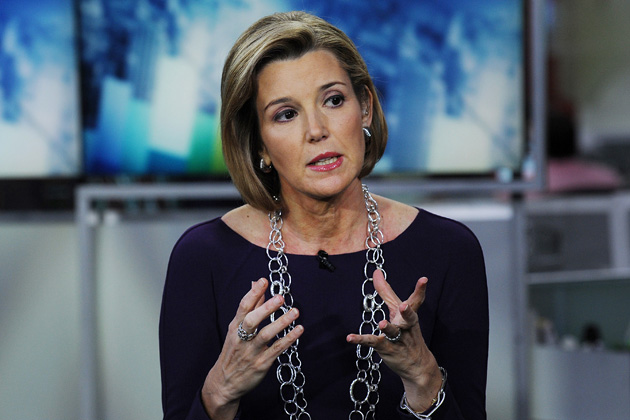 *JPMORGAN HID WHALE LOSS, DODGED OVERSIGHT, MISLED PUBLIC: LEVIN 5:00 PM
You are a den of vipers and thieves. I have determined to rout you out, and by the Eternal, (bringing his fist down on the table) I will rout you out!
—President Andrew Jackson, from the original minutes of the Philadelphia committee of citizens sent to meet with him in February 1834, according to Andrew Jackson and the Bank of the United States (1928) by Stan V. Henkels
We're beating a dead whale.
—Sallie Krawcheck on the Senate Permanent Subcommittee on Investigations hearing on JPMorgan's London Whale
*JPMORGAN TO BUY BACK $6B IN EQUITY, TO BOOST QTR DIV TO 38C/SHR 4:48 PM
You can't make this up.
Levin is Carl Levin. He is the senior senator from Michigan. He was born in the vicinity of 100 years after President Jackson determined to rout out the evil bank of another time and place.
Otis Bilodeau and our terrific finance team have been swamped this day with dueling bank stories. A) James "Jamie" Dimon is evil and B) James "Jamie" Dimon is good. (Mr. Dimon is richer than me; He is superintendent of a fortress north of Wall Street in New York.)
Mr. Dimon possibly dodged and misled. It says so in a "report." Mr. Dimon possibly gave money back to shareholders.
I believe the senator and the banker made splashes of it today.
Ms. Krawcheck, ex-senior vice president, Standing Up for Revenue Producers, appeared on Bloomberg Television and added cogent lightness to the moment. She perfectly captured the human comedy of this historic and twisted day as we drift towards the end of our collective financial crisis.
I suppose Senator Levin should communicate across time and culture with Jackson and Dimon.
Forget it.
Senator Levin, meet Sallie Krawcheck. Discuss.
Before it's here, it's on the Bloomberg Terminal.
LEARN MORE