MBA Admissions Decisions Coming Down to the Wire
By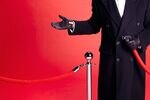 For business school applicants still awaiting MBA acceptance or rejection decisions, information from several admissions officers is starting to trickle in. Many top schools report that they expect to announce round-two admissions decisions by March 28, and many schools, including Virginia, Chicago, Stanford, Duke, Harvard, and Cornell, are still accepting applications for round three. Here are admissions updates from some of the top schools:
University of Michigan's Ross School of Business: The admissions office expected to start calling round-two admitted candidates on Tuesday, March 12, with the first calls being made to applicants in New York, Washington, D.C., Boston, Chicago, San Francisco, and Los Angeles. Calls to candidates in other U.S. cities were to continue on Wednesday, and notifications for admitted international students are expected to start today, writes Ross Director of Admissions Soojin Kwon. According to the school's application timelines, all decisions should be posted by March 15, with round-three decisions announced by May 15.
University of Virginia's Darden School of Business: Assistant Dean of MBA Admissions Sara Neher says round-two applicants who have already interviewed will start to receive news on March 20. She also reminds applicants that the deadline to apply for round three is March 28. The office is still sending out round-two interview invitations and evaluating those applicants. Those who were not admitted can likely sign up in May for a feedback phone call with Neher's office, which would take place in June.
University of Chicago's Booth School of Business: All round-two candidates will be notified by March 28. The deadline to apply for round three is April 4. Associate Dean of Student Recruitment and Admissions Kurt Ahlm took to the school's admissions blog last week to address "common misperceptions about round three." He tells students not to "use the opportunity to reapply a few months later as a back-up plan," stressing that applications submitted in this round should be a candidate's best effort and not "a last-ditch effort to get accepted." If applicants are concerned that the admissions committee will question their decision to apply in round three, he suggests submitting an optional essay.
University of Pennsylvania's Wharton School: As of Friday, the school's admissions officers were still expecting to meet candidates in London, Mexico City, New Delhi, São Paulo, San Francisco, Shanghai, and Philadelphia, where they would oversee the office's new group-based discussion admissions interview. Round-two admissions decisions are expected by March 26, and round three by May 3.
Stanford University's Graduate School of Business: The school hasn't updated its admissions blog with applicant information since the end of February, when it provided tips on how candidates can make their applications authentic without "over-strategizing." Round-two decisions are expected to go out by March 27. The deadline to apply for round three is April 3.
MIT's Sloan School of Management: Senior Director of Admissions Rod Garcia writes to Bloomberg Businessweek that his team will spend another week interviewing round-two applicants before deliberating. Final decisions will be released on April 2. Garcia reports that he personally will be interviewing applicants in East Asia through the end of next week. The school does not have a third application round.
Duke University's Fuqua School of Business: The school's admissions office will notify round-two applicants by March 18. The deadline to apply for round three is March 21, with interview invitations being sent by April 10. Round-three notifications are expected to go out by May 10. Director of Admissions Megan Lynam writes: "We release on Monday. We're in committee, making final decisions on round 2, so we aren't in any cities doing interviews right now. The round 3 deadline isn't until later in March. We will follow the schedule as it is posted online for that group. We'll be focused in the coming weeks on yielding admits from round 2. We already had our deposit deadline for round 1 and have a great class shaping up."
Harvard Business School: Admissions Director Deirdre Leopold last updated her blog at the end of January, when the school started sending out its first wave of round-two interview invitations. The school will notify round-two applicants by March 27. The deadline to apply for round three is at noon EST on April 8.
Cornell University's Johnson Graduate School of Management: The school is unique in that it holds four application rounds. Round-three decisions are expected by April 3, and the deadline to apply for round four is March 27. Christine Sneva, the school's executive director of admissions and financial aid, gave applicants insight into her team's admissions process in January.
Northwestern University's Kellogg School of Management: Round-two admissions decisions for the full-time program are expected by March 21. The deadline to request an off-campus interview in application for round three is April 3, with round-three decisions going out by May 15.
Join the discussion on the Bloomberg Businessweek Business School Forum, visit us on Facebook, and follow @BWbschools on Twitter.