For Obamacare to Work, Small Employers Must Embrace Exchanges
By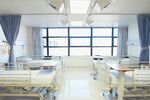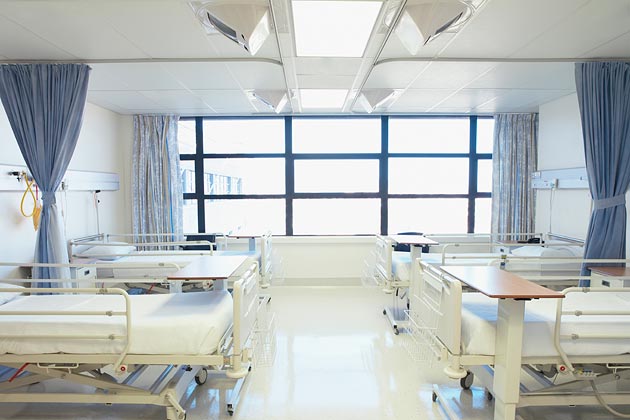 In the three years since President Obama signed his health-care overhaul into law, the Affordable Care Act has survived virulent opposition, multiple repeal attempts, and a U.S. Supreme Court challenge led by influential lobbying groups, including the National Federation for Independent Business. Many conservative lawmakers remain firmly opposed: Last week, Rep. Charles Boustany (R-La.) held a hearing in Washington on Obamacare, saying it threatens "to stifle small business growth across all industries" and "provides economic incentives to reduce employee hours and drop health insurance coverage altogether."
To help deliver on his promise to offer quality, affordable health care to the nation's 48.6 million uninsured, Obama needs to get a lot more of the nation's small businesses to offer coverage to their employees. Only 61 percent of companies with from three employees to 199 employees offer employee health insurance, in contrast to the 98 percent of companies with 200 or more employees that offer coverage to at least some of them, according to a December 2012 Kaiser Family Foundation survey. Businesses with three workers to nine workers are least likely to offer coverage, with only half offering it in 2012.
To lower insurance costs, Obamacare is pushing a new type of marketplace called SHOP, for Small Business Health Options Program. Currently, 17 states and the District of Columbia are setting up SHOPs wherein small business owners can compare health plans and buy employee insurance, with enrollment beginning on Oct. 1 and coverage starting on Jan. 1, 2014. Seven states will run SHOPs in partnership with the federal government; 26 states have opted not to participate, and their residents will get access only through federal exchanges. Employers that prefer to do so will still be able to buy coverage outside exchanges, such as that available via insurance brokers.
To induce small businesses to change how they buy insurance, many state programs may offer incentives such as providing administrative services and allowing employees to choose among different insurance carriers at the same basic coverage levels. Businesses with fewer than 25 full-time employees that participate in the exchanges will get another benefit: They will be able to claim a 2014 tax credit for up to 50 percent of the cost of providing coverage.
Keeping costs low and getting word out about the incentives is crucial to obtain widespread adoption of the exchanges, says David Chase, an outreach director at Small Business Majority, a lobbying group that supports health-care reform. Chase is doing outreach among small businesses for Covered California, the nation's first insurance exchange authorized under Obamacare, back in September 2010.
Chase estimates that 100,000 small business owners around the state have gotten information about Covered California through networking groups, advisers, and newsletters. "We're going to continue on a more aggressive scale over the next few months," he says, because success depends on high enrollment numbers. If the exchanges don't attract large numbers of healthy, younger individuals, rates for coverage inside the exchanges will go up. This could make them too costly for many people, who might then drop out and be forced to pay penalties—yet still not have health coverage.
While awareness about penalties for employers that don't offer coverage is fairly widespread, information about exchanges doesn't seem abundant, says John Rood, president of Chicago-based Next Step Test Preparation. He met with his insurance broker in late 2012 but did not hear that Illinois plans to operate an exchange in partnership with the federal government starting later this year. "What surprised me was that we don't have a lot of information, as small business owners," about the exchanges, Rood says.
Rood provides health benefits to his three full-time employees with a high-deductible policy that costs him a total of about $600 a month. He is "excited about getting some sort of better coverage, especially for pre-existing conditions," and says that's what he'll be looking for this fall from the Illinois exchange.
Information is expected to circulate better in the coming months, when many states will begin publicizing their exchanges and deploying "assisters," who will work one-on-one with business groups and brokers. But time to build awareness is running short, and experiences such as Rood's will have to change rapidly if state exchanges are to come close to meeting their first-year targets. Chase believes adoption will be high, once word gets out. "Most small business owners are pragmatic and they just need the facts. This law is three-years-old and it's been signed off on by Congress, the White House, and the Supreme Court. It's time to set aside politics and get it to work."
Of course, that will happen only if a lot of small employers participate in the exchanges. B.J. Wittenberg, a retailer in Oshkosh, Wisc., says she works long hours, seven days a week, and has had little time to assess the impact of health reform on her nine-employee company. She notes that she didn't vote for Obama, is fearful of Obamacare in general, and hasn't learned about her state's plan for an exchange: "I do know that however it affects my business, it will affect my customers or I will have to close my doors. I am sure every business in America will have to do the same," she writes in an e-mail.
Before it's here, it's on the Bloomberg Terminal.
LEARN MORE