Thunderbird Curriculum Overhaul Trims MBA to Size
Francesca Di Meglio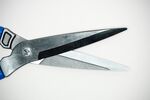 With the launch this fall of dramatic changes to the MBA curriculum at the Thunderbird School of Global Management, students will be able to complete their studies in one year, a format more common in Europe than in the United States.
"This is a significant departure for Thunderbird and American MBA programs," says Larry Edward Penley, president of the school.
The change resulted from an in-depth review by faculty of what employers are looking for in MBAs, what students are looking for in a program, and a consideration of market trends—particularly the decline in applications to traditional two-year programs. According to the Graduate Management Admission Council, nearly two-thirds of all full-time MBA programs in the U.S. reported a decline in applications last year, as demand increased for one-year masters programs.
The Flexible Program, as Thunderbird's new curriculum is called, can be completed in six modules in one year, reducing the cost of the MBA, currently nearly $90,000, by about $20,000. Students who want to change careers might opt to take four modules in one academic year, followed by an internship, and then complete the two remaining modules. Moreover, they can stick around to add certificates to their résumés.
Students will take no more than three courses per module. One course will stand on its own. Two of the courses, such as strategy and finance, will be fully integrated, with professors working together to demonstrate how one subject relates to the other. This integration was a result of employers asking for graduates with analytical, change management, and leadership skills.
"The idea is to improve the learning outcome and raise the level of skills acquired," says Penley.
To prepare students for the first wave of recruiters in October, Thunderbird also extended its orientation by two weeks to include training in management fundamentals. Courses on analytics and informatics, leading projects, and enterprise planning are now part of the core. And the January study-abroad trips will last four weeks and be more integrated than before, says Penley. Groups of students will travel with two faculty members, one of whom will cover the functional business area they will be studying (for example, marketing) and the second serving as an expert on the region's culture and economy. Each group will zone in on a particular industry, too.
Ultimately, these changes are intended to win over recruiters. "I hope employers say to us, 'Wow, those students really know what they need to know to do the job,'" says Penley. "That would be the prize."
Prospective students are more concerned about how much the program costs and how long it takes to finish, says Stephen Taylor, associate vice president of enrollment and student services management at Thunderbird.
"The fact that people ask about the time and cost of this is a demonstrator that the market is more sophisticated," says Taylor. "We're making it shorter, cheaper, but packed with what they need. We're making it a smarter degree."
Join the discussion on the Bloomberg Businessweek Business School Forum, visit us on Facebook, and follow @BWbschools on Twitter.
Before it's here, it's on the Bloomberg Terminal.
LEARN MORE