What's Behind the Mysterious Intrade Shutdown?
By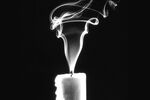 Intrade.com is no more. At least for the foreseeable future. Although, given what's happened during the last few months, it seems unlikely that the site will ever reclaim its former position as the world's leading predictions market, where you could bet on everything from elections to commodity prices.
In a cryptic message posted on Sunday night by its board of directors, Dublin-based Intrade said that "due to circumstances recently discovered, we must immediately cease trading activity." Citing "financial irregularities" that appear to have run afoul of Irish law, Intrade said it will "investigate these circumstances" over the next few weeks. In the meantime, customer accounts have effectively been frozen, meaning that if you have money with Intrade, you're not able to get it out right now.
So how predictable was this? Looking back at the last few months, the odds appeared to be turning against Intrade being able to keep its head above water. Twenty days after the trading site's members correctly predicted the outcome of the U.S. presidential election, nailing the results of every state except Florida, the Commodity Futures Trading Commission filed a civil lawsuit against it for allowing people to bet on the price of things like gold, essentially labeling Intrade an unauthorized exchange. In a lot of ways, the site was functioning much like the Chicago Mercantile Exchange, letting users dabble in futures and options contracts on everything from the weather to oil prices. The key difference, of course, was that Intrade wasn't a regulated exchange, and its users could speculate on the future for a lot less money than if they went through the official channels.
The CFTC suit cost Intrade its U.S. users, who had constituted the bulk of its memberships.
Then in February, as reported by Bloomberg, an Irish auditing firm raised concerns about payments made to accounts controlled by Intrade's late founder, John Delaney, who died in May 2011 while trying to climb Mt. Everest. That was a strange finding, considering Delaney's been dead for nearly two years, but it raises the question of how Intrade was managing the cash in its customer accounts.
There is now speculation that Intrade committed the same sin as failed commodities brokerage MF Global—that it dipped into the cash balances of its customer accounts. To understand how this might have happened (again, pure speculation at this point), it's useful to understand how Intrade funds itself. When it was initially founded by Delaney back in 1999, the site charged a per-trade fee of about 5¢. In January 2011 it switched to a flat monthly fee of $4.99 in order to boost liquidity, which it did. That monthly fee covered Intrade's operational costs: salaries, technology expenses, etc., and was a function of how many members it had. After the CFTC suit purged Intrade of its U.S. customer base, it's not a stretch to assume that Intrade was having a harder time funding itself.
And we certainly know that trading has dried up in recent months. According to Intrade's own stats, only 52,166 trades have been executed on its site so far this year, for a grand total of 363,517 shares. That's compared with more than 1 million trades in 2012, for a total of 23.8 million shares. As reported by the Financial Times in February, according to ComScore, which tracks Internet traffic, the number of visitors to Intrade fell from 287,000 in November 2012 to just 67,000 in December. By January the number of visitors was too low to measure.
The handful of members who remained presumably had cash in their accounts. In a blog post on Monday, Barnard College economics professor Rajiv Sethi suggests that cash may not have been held, as it should have been, in segregated accounts separate from company funds. While there is no evidence that's what happened, another online betting firm recently made that mistake. A year ago, London-based firm WorldSpreads Group, which let people place tax-free bets on stocks and commodities without actually owning them, shut down after directors discovered a $19 million shortfall in client funds.
Before it's here, it's on the Bloomberg Terminal.
LEARN MORE