Rinehart's Daughter Hope Seeks Withdrawal From Lawsuit
Joe Schneider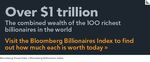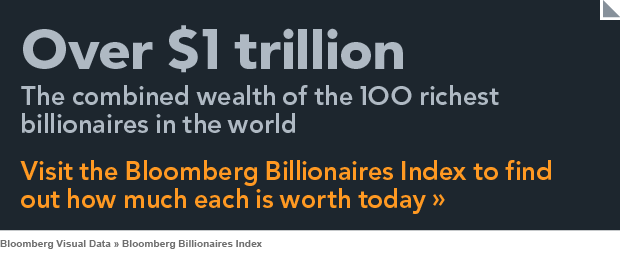 Hope Rinehart Welker, who sued her billionaire mother Gina Rinehart over management of a multibillion-dollar trust, sought to exit the litigation and said she won't help her siblings pursue the lawsuit.
Hope got permission to withdraw from the proceedings and was added as a defendant at a hearing conducted in Sydney today by New South Wales Supreme Court Justice Paul Brereton. The judge scheduled the next hearing for April 11.
Brereton ruled in October that the lawsuit can proceed, allowing efforts by Gina's children Hope, John Hancock and Bianca Rinehart to remove her as trustee of the Hope Margaret Hancock Trust, which holds 23.45 percent of the voting shares of Hancock Prospecting Pty and may be worth as much as $4.2 billion. The three sued their mother in Australian state court in September 2011, accusing her of misconduct by threatening their financial ruin and breach of trust.
Ginia, the youngest of Gina's four children, has sided with her mother in the dispute. Asia's richest woman controls coal and iron-ore assets through her stake in Hancock Prospecting.
"My expectation of a quick and quiet resolution was wrong," Hope wrote in a Dec. 19 e-mail to the law firm representing the siblings at the time and appended to an affidavit from Paul McCann, Gina Rinehart's lawyer. "Do not call me as a witness, it would not be favorable for your case."
The pages that followed the e-mail in the affidavit were not made available to the public.
Legal Costs
Bianca and John Hancock failed to reach agreement with Hope on how much she should pay for the legal fees, according to a March 1 letter to the court from Butcher Paull & Calder, who represent the two pursuing the lawsuit.
Bianca and John Hancock contend Hope should pay a third of the legal costs incurred so far, according to the letter.
Gina Rinehart, with an estimated net worth of $17.8 billion, is the 38th richest person in the world, according to the Bloomberg Billionaires Index. Most of her wealth is in Perth-based Hancock Prospecting, which owns stakes in some of the biggest coal and iron mines in Australia.
She inherited the iron-ore mining assets from her father, Lang Hancock, and has an agreement with Rio Tinto Group under which she collects royalties on properties in Western Australia mined by Rio.
While Gina Rinehart has said she is prepared to transfer shares to the beneficiaries when called to do so, that doesn't necessarily extinguish any concern that might arise from her past alleged behavior, Brereton said in the October ruling.
Her children plan to ask for the return of trust money that she may have used to fund her defense in this case, the judge said at the time.
The case is Hope Rinehart Welker v Gina Rinehart. 2011/285907. New South Wales Supreme Court (Sydney).
Before it's here, it's on the Bloomberg Terminal.
LEARN MORE