MBA Journal: The Seasons of B-School
Neal Nisargand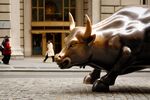 My first quarter at Chicago Booth consisted of two separate experiences for which I coined names: first came Summer Fun, when we met our classmates and networked (partied!), followed by Autumn Run, with its focus on forging our academic and career paths.
During student orientation and LEAD, Booth's leadership curriculum, we enjoyed a week together in Lake Geneva, Wis., bonding over ropes courses, a costume party, and other activities. Then came the cold Chicago autumn, as we descended into our rigorous Booth courses and our lives became enveloped in corporate recruiting. I'll describe my fondest memories of both Summer Fun and Autumn Run, each of which brought its own challenges and pleasures.
In a previous post, I referred to the laissez-faire culture at Booth: The institution truly expects students to blaze their own trails. For the first half of the quarter, we officially belonged to a cohort of 60 students with whom we participated in Booth's LEAD program and many fun networking events. After LEAD finishes, students stop spending time in these formal cohorts and instead develop their own relationships through classes, clubs, and other social activities. Unlike our peer institutions, Booth does not assign us formal study groups, and we're expected to form our own. My closest friends are my neighbors in Chicago's South Loop. My signature memory of Summer Fun was an epic paintball outing in rural Illinois between my South Loop brethren and our fellow Boothies. Of course, we dominated them.
My first quarter experience culminated with Bank Week, where aspiring bankers at Booth traveled to New York City to visit the Wall Street firms. We were severely jealous of our classmates who were already on winter holiday, including some who traveled to Telluride for the Booth ski trip. I promise readers that I will attend next year and write a more adventurous entry. However, my classmates and I descended upon Wall Street where we had the unique opportunity to visit 20 investment banks in a drama conjured up by career services and our second-year classmates. I can sum up Bank Week with this memory: I, gulping down a Coke, dashed out of a banker lunch, asked for directions while riding down the 30 Rockefeller Plaza elevator, barely caught two subway trains, and finally sprinted 10 minutes in a business suit to shake hands with a banker at a competitor firm downtown.
With Bank Week and finals over in December (notice how I didn't mention academics because they often play second fiddle), I took advantage of much needed rest at home with my family in Seattle. As I write this entry, I sit on the plane headed back to my second quarter at Booth. I am starting to perspire as I realize that I still need to buy my textbooks and prepare for internship interviews that begin in two weeks. Oh well, my Fall Run should slow to Winter Done, once I secure my summer internship offer and can relax again.
Between journal entries, you can keep track of Neal's business school adventures at the Business Schools Facebook page. Follow the Bloomberg Businessweek B-Schools team on Twitter.
Before it's here, it's on the Bloomberg Terminal.
LEARN MORE