Knicks Season Tickets to Rise 6.4%, Rangers by 4% on Average
Scott Soshnick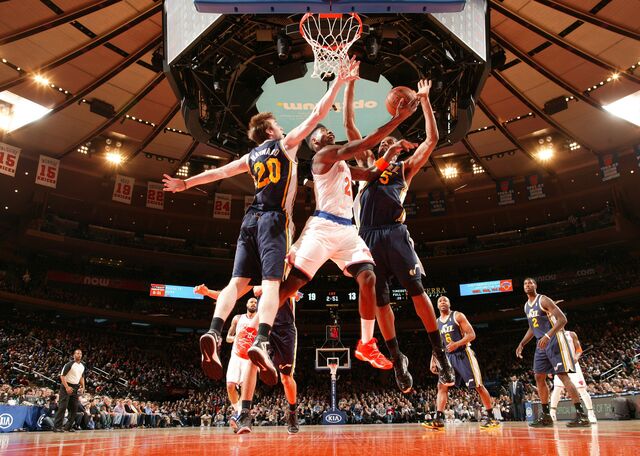 Season-ticket prices for basketball's New York Knicks will rise by an average 6.4 percent next season, while prices for hockey's Rangers will increase 4 percent.
The pricing was disclosed in a statement from Madison Square Co., which owns the teams and arena. The company is in the midst of a $1 billion renovation of the facility that is scheduled to be completed next year.
Tickets for both teams will be offered at 26 undisclosed price points, MSG said, adding that payment plans are available.
Knicks season tickets rose an average 4.9 percent this season. Rangers tickets went up 9.5 percent.
The Knicks are 38-22, best in the Atlantic Division. The Rangers are third in their division.
Before it's here, it's on the Bloomberg Terminal.
LEARN MORE