Former Lehman Brothers CFO Erin Callan Weighs In on Work-Life Balance
By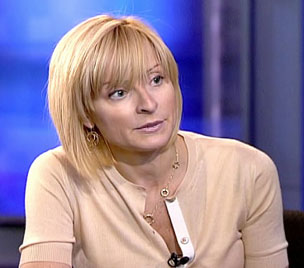 An unexpected figure dropped a bomblet into the debate about work-life balance raging around Sheryl Sandberg's new book, Lean In, and the decision of Yahoo! Chief Executive Officer Marissa Mayer to eliminate telecommuting at her company. On Sunday, Erin Callan, the former chief financial officer of Lehman Brothers, confessed in a poignant Op-Ed that her life had been badly out of whack during her time at the pinnacle of Wall Street, and that she only realized after Lehman shut down that she'd barely been living at all. "Work always came first," Callan wrote in the New York Times, "before my family, friends and marriage—which ended just a few years later."
No one could have ever accused Callan of not "leaning in." The daughter of a New York City police officer and a stay-at-home mom, Callan grew up in Queens, N.Y., and then attended Harvard and New York University law school. She worked as a tax attorney at Simpson Thacher & Bartlett before joining Lehman, where she made her mark running a hedge fund investment banking unit that led initial public offerings for firms such as Fortress Investment Group and Blackstone. When Lehman's chief operating officer Joe Gregory approached her about becoming CFO of the company, Callan only hesitated for a moment. "My first reaction was 'Is it even conceivable that I wouldn't do it?' And I knew the answer was no," she told me in early 2008. "I had a desire that was building to be more of an opinion-maker, to have more influence in the organization."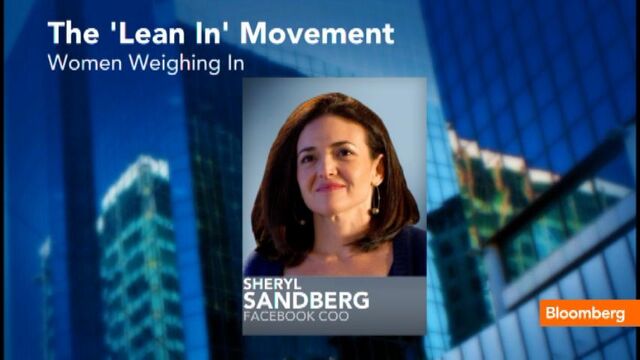 Five years later, Callan describes an all-too-familiar work creep. She started peeking at her e-mail for a few minutes on weekends before work began to completely consume her at the expense of everything else in life, including having a family. (She doesn't have children, but now, at the age of 47, is trying to conceive via in vitro fertilization, she wrote in the Times.) Tellingly, her office at the time was decorated primarily with pictures of her dogs. "My boundaries slipped away until work was all that was left," she wrote. Her confession that she actually felt trapped in this lifestyle, and that she thinks she could have accomplished what she did without her 24-7 fixation on work, is a cautionary tale for executives everywhere.
Callan joins a long list of high-powered women weighing in on work-life balance in the context of Sandberg's book and Mayer's ascendancy. For most of history, it was men who were sometimes known for working themselves to death. Perhaps it's a perverse triumph of feminism that women feel free to do the same.
Before it's here, it's on the Bloomberg Terminal.
LEARN MORE