Why the Time-Meredith Deal Never Made Sense
by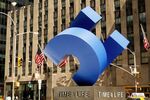 After weeks of negotiations, Meredith and Time Warner on Wednesday failed to reach an agreement on how to combine the bulk of their magazine titles into a single new company. Under the presumptive deal, Meredith would essentially have taken control of a new, publicly traded company comprised of its stable of national, service-journalism titles (including its flagship Better Homes and Gardens) and all of the Time Inc. publications, except for Sports Illustrated, Time, Money, and Fortune. Instead, Time Warner will go it alone, spinning off its magazines into a new, publicly traded company, Chief Executive Officer Jeff Bewkes announced Wednesday evening. "A complete spinoff of Time Inc. provides strategic clarity for Time Warner Inc., enabling us to focus entirely on our television networks and film and TV production businesses, and improves our growth profile," Bewkes said in a statement.
Meredith promptly put out a press release of its own, acknowledging the scuttled deal. "At Time Warner's initiation, we discussed combining our National Media Group with certain Time Inc. brands," said Meredith CEO Stephen Lacy. "There are natural synergies between our two portfolios; however, we respect Time Warner's decision and certainly remain open to continuing a dialogue on how our companies might work together on future opportunities."
And so a deal that would have significantly altered the configuration, landscape, and balance of power in the American magazine industry is over before it even started—which might end up being a good thing for everyone involved. On balance, the potential marriage never made much sense. Particularly for Meredith shareholders.
For starters, Meredith has never published weekly magazines. Its expertise is monthlies and special interest publications, which publish at most a couple of times a year. To be sure, there are parts of the Time portfolio that dovetail perfectly with Meredith's mission. The Southern Progress publications, which include Southern Living, Health, and Sunset, would fit right in (years ago Meredith tried to buy Southern Progress Corp. but ultimately lost out in the bidding war to Time). But the biggest, most important piece of the proposed deal with Time was People—a weekly publication and fast-paced website that slugs it out in the hypercompetitive, scoop-driven world of celebrity entertainment. It's a world in which Meredith has zero expertise. The learning curve would have been steep.
But the bigger existential problem that Meredith faced is that many of the Time publications represent everything—news, fashion, style, celebrity, sex—that has historically been anathema to the Meredith sensibility. Over the years, Meredith built a robust magazine empire (currently it controls roughly 11 percent of the entire U.S. magazine advertising market) by relentlessly focusing on service journalism and sticking with an editorial sensibility established by the company's founder, E.T. Meredith, and his guiding edict: "no fiction, no fashion, no piffle, no passion."
The deal with Time would have turned Meredith's sensibility on its head. Overnight, it would have become a major publisher of everything it has spent a century successfully defining itself against—including piffle (People), fashion (InStyle), and "passion" (Nuts).
The combined company would have been hampered by an identity crisis, says Samir Husni, the founder and director of the Magazine Innovation Center at the University of Mississippi. "What would be their message to their advertisers?" says Husni. "After all these years, you've been selling, 'service, service, service, service.' Now all of a sudden you are telling your advertisers, we are also selling celebrities, news, and fashion. If you look at the core DNA of Meredith, that's the anti-Meredith. E.T. Meredith would be rolling in his grave."
The deal would have also potentially undermined a comparative advantage that Meredith enjoys. The advent of the Internet has proved to be a major challenge for traditional news organizations, including many magazine companies. Meredith, on the other hand, has always steered clear of news and time-sensitive products, and thus has avoided many of the most severe disruptions of the Web. In recent years, it's been building and acquiring websites designed to appeal to mass female audiences with service-oriented, evergreen content. In 2012, it purchased Allrecipes.com, which Paid Content described as "the world's largest food website," from Reader's Digest for $175 million.
Meredith editors are the masters of perennial editorial products. Last month they published an ad-supported "bookazine," entitled Chicken Dinners. To date, Meredith's core business of selling service journalism to women has been largely insulated from the faster pace of the Internet, and given the company plenty of breathing room to build out its digital strategy for the future. "Chicken Dinners is Chicken Dinners whether you buy it in May, June, or July," says Husni.
Publishers of celebrity newsmagazines enjoy no such protection. If Meredith CEO Lacy has any regrets in the coming days about missing out on the opportunity to take over People, he should remind himself of the many unstated benefits of the scuttled deal. Among other things, no Meredith executives in the coming months will have to attend strategy meetings about how to protect their business from TMZ.
Before it's here, it's on the Bloomberg Terminal.
LEARN MORE