FreedomPop's Home Broadband Service Goes Live
Kevin Fitchard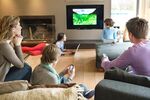 FreedomPop launched its home broadband service on Wednesday, taking the freemium model it uses for mobile data to the residential broadband market. FreedomPop is offering 1 GB free of charge to any user who signs up for service and buys its $89 home WiMAX router.
Anyone who does more than check e-mail on her home PC is surely going to use more than a single gigabyte in a 30-day spell, but as with its mobile service, FreedomPop is offering ways for users to earn more free data and selling premium data plans with bigger buckets of data. The bottom line, though, is heavy home broadband users aren't going to sign up with FreedomPop—these plans aren't designed for Netflix or file sharing—but the virtual network operator is making a compelling case to casual data users, selling home connectivity for as little as $10 a month.
FreedomPop is offering four tiers of service, all of which tap into Clearwire's WiMAX network available in 70 cities (as an MVNO, FreedomPop resells Clearwire's WiMAX capacity today and will soon resell Sprint LTE connections as well). The first tier costs nothing, giving customers 1 GB of monthly data with speeds throttled to less than 1.5 Mbps. Every additional megabyte beyond the 1 gig cap costs a cent, so going way over that cap could be a mighty expensive proposition. For instance, streaming a 2 GB HD movie would cost you an additional $20.
But FreedomPop is being perfectly up front that this plan is meant for basic Web surfing and e-mail. In any case, the low-speed connection would prevent you from engaging in many bandwidth-sucking activities. As with its mobile service, FreedomPop allows free users to earn more data in 50 MB chunks by engaging the FreedomPop social network, using FreedomPop's IP services, and participating in promotions. It's not yet clear whether FreedomPop will allow customers to share their unused data with other home users like it allows mobile users to swap megabytes.
The next tier up is a $10 monthly plan, which increases the cap to 10 GB while keeping speeds limited to 1.5 Mbps. From there, the cap stays at 10 GB, but for $5 or $8 more a month you can boost speeds to 3 Mbps and 8 Mbps, respectively. In the paid tiers, FreedomPop is charging a half-cent for every megabyte overage.
Still, 10 GB isn't much for a home connection. In July my colleague Stacey Higginbotham took a detailed look at how different households consumed broadband and found that even sparse users of streaming services still consumed well more than 10 GB each month, to say nothing of 1 GB. But once you turn off that multimedia spigot, usage drops considerably. Stacey interviewed one user in Atlanta who averaged 500 MB a month for three straight months when she took a hiatus from streamed video.
You might think of these as your grandparents' home broadband plans (though in this day and age, grandparents are becoming increasingly sophisticated about Web communications tools), but FreedomPop seems to be positioning itself as a way to bridge the digital divide, offering cheap, and even the possibility of free, service to people who normally couldn't afford home broadband or just want minimal connectivity. There are still millions of dial-up users in the U.S. It would be interesting to see if FreedomPop can reach them with this service.
Also from GigaOM:
Cleantech and the Internet of Things (subscription required)
How the Fastest Growing Media Site Could Help Democrats Win the Next Election
Five Reasons Why the Future of Hadoop Is Real-Time (Relatively Speaking)
Always Taking the Weather With You? Here's a Cool Thermometer Dongle for Better Readings
Google Tipped Off EU Authorities Over Microsoft's $732M Browser Boo-Boo
Before it's here, it's on the Bloomberg Terminal.
LEARN MORE