The Fall of China's Solar Power King
by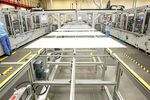 For a man who was to help China dominate the emerging green-energy industry, this was an inglorious ending. On March 4, the board of Suntech Power, for years China's premier maker of panels used to produce solar energy, fired its founder and chairman, Zhengrong Shi. With business souring and the company at risk of defaulting on a $541 million bond that comes due on March 15, Suntech's board took away his chairmanship, replacing Shi with Susan Wang, a Suntech director. This was the second demotion for Shi, who lost his job as chief executive officer last August.
Not long ago, Suntech and Shi were shining examples of how China was clobbering the U.S. in clean energy. Shi was a classic Chinese success story, a native son who went abroad for schooling and  returned home with technical know-how and entrepreneurial energy. Born in China's Jiangsu province in 1963, Shi got a PhD in electrical engineering from the University of New South Wales and in 2001 founded Suntech. Within a few years he turned the company into a global power in the production of solar panels. Forbes put him on its rich list, ranking Shi No. 396 on the magazine's 2008 list of the world's richest people, tied for No. 7 in China.
Even after the onset of the global financial crisis, Suntech kept growing. By 2010, the company set its sights on the U.S., opening a 117,000-square-foot factory in Goodyear, Ariz., a town near Phoenix.  The Arizona Republic hailed Suntech's arrival as "a major national coup" and called the Chinese company's decision to open a plant in the Arizona desert an "enormous opportunity" to help develop the state's solar-power industry.
Suntech's fortunes were already souring, however. It and other Chinese producers of solar panels started to falter as global demand didn't come close to matching the huge amount of new capacity, much of it funded by easy money from China's state-backed lenders. Solar panel producers had installed capacity of 12 gigawatts in 2009; two years later, they had 70 gw, according to Nitin Kumar, an analyst in Hong Kong with Nomura. Even with some trimming of capacity since then, Kumar says, producers today have installed capacity of about 60 gw. That's almost double the amount of this year's demand.
Sluggish growth has hit all Chinese producers, which account for more than 60 percent of global production capacity. Suntech has suffered from other setbacks, too, most notably the company's disclosure last year that it may have been the victim of a fraud involving a €554.2 million ($722 million) financing guarantee that it extended in 2010. Class-action litigation followed that disclosure, which precipitated a sharp drop in the company's New York-listed ADRs. The ADRs, which traded at close to 50 in 2008, were trading around 1.20 on Wednesday.
Shi isn't going quietly. A day after his dismissal, he issued a statement challenging the legality of the board's move as "misconceived and unlawful." The decision to oust him "was invalid and of no effect," Shi said, adding that "the actions taken at this time by the rest of the Board show that they are not focused on the issue most important at hand and are not acting in accordance with the best interest of the company." With the looming deadline for the convertible bond, Suntech's board must deal with Shi, the founder told Bloomberg News in an interview. "All the stakeholders want to talk to me. All the bank CEOs want to talk to me. They want to know why Dr. Shi didn't show up."
Suntech argues there is nothing unlawful about the move to replace Shi. In a statement, Suntech said it is "confident" that the appointment of Susan Wang is "valid and effective."
Will Shi's departure help Suntech recover? Nomura's Kumar isn't optimistic. The move is "too little, too late," he says. "There are only two options: Declare bankruptcy or find a white knight." A savior might arrive: The government of Wuxi, where Suntech is headquartered, has been looking at ways to bail out Suntech, Bloomberg News reported on Feb. 26. Shi Dinghuan, president of the Chinese Renewable Energy Society and an adviser to the State Council, told Bloomberg "the government won't let this well-known company enter catastrophe easily."
Before it's here, it's on the Bloomberg Terminal.
LEARN MORE