A New Way to Trade Shares in Private Companies
By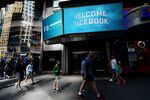 Nasdaq and SharesPost announced a joint venture on Wednesday that will offer wealthy investors a new way to trade shares in companies before they are listed publicly, as the weak performance of Facebook and other young tech firms encourages startups to remain private longer.
The new exchange, to be called Nasdaq Private Market, is scheduled to be launched later this year and will be based in San Francisco. Brokers and "accredited investors"—basically, people that the Securities and Exchange Commission deems to be wealthy or "sophisticated" enough to take losses in shadowy investments—will be able to pursue the risky buying and selling of private company shares, this time under the aegis of Nasdaq.
In theory, such trading provides a source of funding for startups and rewards employees and venture backers with an early chance to cash in equity. The danger is that the small pool of bettors, coupled with the lack of reliable information on company performance, can overinflate valuations. Facebook shares were hotly traded on secondary markets in the runup to its initial public offering in 2012—then promptly fell, amid Nasdaq technical glitches, once the public could trade them. Facebook stock still sits more than 27 percent below its offering price.
Other faltering startups offer a warning sign to those considering an IPO: Zynga shares are down nearly 65 percent since a December 2011 float, and Groupon has lost more than 70 percent on the public market. The latter company fired its chief executive officer, Andrew Mason, last week. Mason's exit e-mail to employees listed just some of the problems that had dogged the company since it became subject to public trading regulations: "From controversial metrics in our S1 to our material weakness to two quarters of missing our own expectations and a stock price that's hovering around one quarter of our listing price, the events of the last year and a half speak for themselves," he wrote.
The joint venture with SharesPost gives Nasdaq a piece of the trading action in companies that choose to remain private. It also gave a SharesPost rival the opportunity to suggest Nasdaq was repudiating its core business. "We congratulate Nasdaq on the joint venture," the competitor, SecondMarket, said in a statement. "Coupled with the recent reports that Nasdaq itself was considering going private, this announcement is a telling admission that companies increasingly wish to avoid the casino-like atmosphere of the U.S. public markets."
Private markets have their own issues. SharesPost paid a $100,000 fine in March 2012 to resolve SEC claims of improper activity.
The Jumpstart Our Business Startups, or JOBS, Act, signed into law by President Obama in 2012, was meant to grease the pipeline of public offerings. One of the bill's major components, though, has actually made it easier for startups to stay private, by quadrupling the number of shareholders a company can have before it is required to publish quarterly data. Now a young business can have up to 2,000 investors while enjoying the benefits of keeping its revenue, debt, and other metrics secret. Such big names as Twitter, Dropbox, Square, and Spotify have all been valued at more than $3 billion—privately, anyway. The public markets might have a different opinion.