business
Sell and Not-Hold
By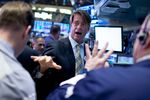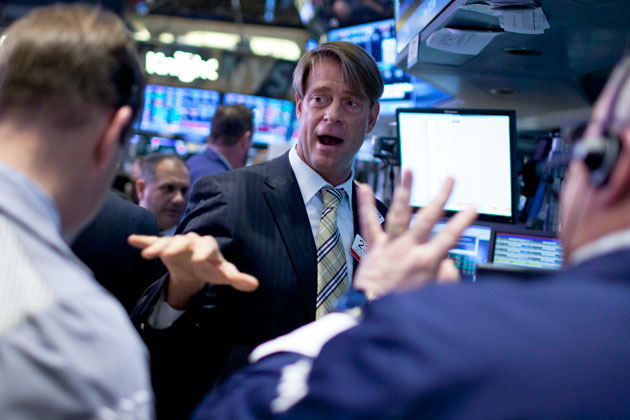 You should avoid jumping into or out of the stock market. Instead, we believe investing is about time in the market rather than timing the market. By trying to time the market, you risk missing out on some of the best days, weeks and months. We believe buying investments when you have the money available and staying invested gives you the best potential to achieve success. Below is an example of how returns can be reduced if you miss some of the best days in the market.
— Kate Warne, Ph.D., CFA, Don't Fear the Bear, Try to Stay Calm, Edward Jones, October 2012
Dr. Warne's entire note (PDF) is worth reading. It is smart and cogent but, to be honest, wildly replicated across the Your-Retirement-Plan-Is-a-Joke industry.
Ned Davis Research and Edward Jones suggest that over 32 years your $10,000 became worth $25,000 if you missed the best 50 days out of about 6,400 "trading days."
You're a genius: You missed only the 10 best of 6,400 days. $10,000 becomes $134,000.
You gave up: Buy-and-Hold for about 6,400 days brings in $279,000.
There is a cottage industry focused on avoiding … the worst days. And if you do, you do better.
There have been uncountable "worst days" since, well, 1987, 1998, 2007, 2008, 2009. … In addition, there is the not inconsiderable requirement to avoid near any-and-all worst days while capturing some or most of the best days.
Here is the concept behind some very fancy math that is from the "trading" world but can be humbly applied to the world of your 201(k).
You're going to beat the market (1): if you make 100 trades, you get somewhere between 28 and 32 correct. (All this is way squishy, but stay with me and, yes, some, repeat some, sector and asset-class diversification helps.) The killer fact is the vast, vast majority of your profit comes from a select few of those 28 to 32 trades. Think three to seven.
You're going to beat the market (2): Related to the above "trading" approximation is the cold, hard truth that you can "market-time" a deworsified portfolio and be correct (on the edge of genius) say seven times and lose all the previous market-timed gain in one, repeat one, misjudged event.
A further observation is most 401(k) "alpha" is lost asymmetrically NOT by moving so much from stocks to cash but rather by the human inability to know when to move occasionally from cash to the fund of your choice.
Enough. Get out a sharp pencil and do the math.
We are at a brand spankin' new high. How have you done since the "Lehman Low"?
Buy-and-Hold has a new cachet. Of course, you could always Sell-and-Not-Hold. Discuss.
Before it's here, it's on the Bloomberg Terminal.
LEARN MORE