David Beckham, Ambassador for Chinese Soccer
Christina Larson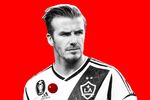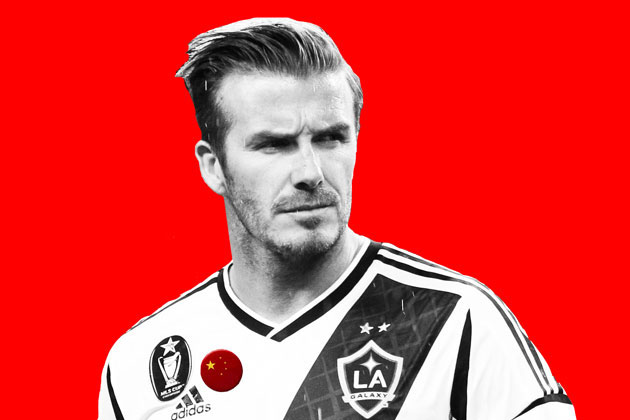 Dennis Rodman isn't the only sports star turning up in odd places and offering endorsements. David Beckham, the 37-year-old English soccer star, has just signed on to become an ambassador for Chinese soccer (called football outside the U.S.). His role will include attending matches in China and lending his star power to help make the game popular among Chinese youth, the BBC reports. "I'm excited by the prospect of promoting the world's greatest game to Chinese sports fans as I've seen firsthand the growing interest in football there," Beckham said in a statement.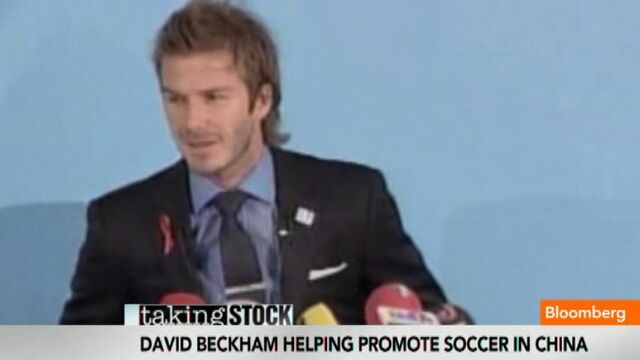 Whether the global A-list celebrity can help polish soccer's image in China remains an open question. While basketball has produced widely admired celebrities in China—chief among them Yao Ming—Chinese soccer is most known for embarrassing defeats and corruption. The sport has produced several villains—China's former top soccer referee is now in jail for taking bribes to fix matches, and 58 other referees have been banned by the Fédération Internationale de Football Association (FIFA). As of yet Chinese soccer has no real heroes.
Sports heroes are important because they can attract fans, and eventually sponsorship deals. Although now retired from basketball, Yao's visage remains ubiquitous in television commercials, in China and abroad, for a dizzying array of products—among them mini-Oreos, Coke, Visa, Apple, T-Mobile, and the Nuvi personal travel assistant.
At the moment, Beckham is predictably extolling the utopian aspects of his new mission. "This is a wonderful sport that inspires people across the world and brings families together, so I'm relishing the opportunity of introducing more fans to the game," his statement read. He will continue playing soccer for the Paris Saint-Germain team in France.
Before it's here, it's on the Bloomberg Terminal.
LEARN MORE