Tables Turn for Macau Casino Moguls Adelson, Wynn
by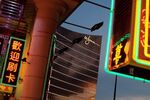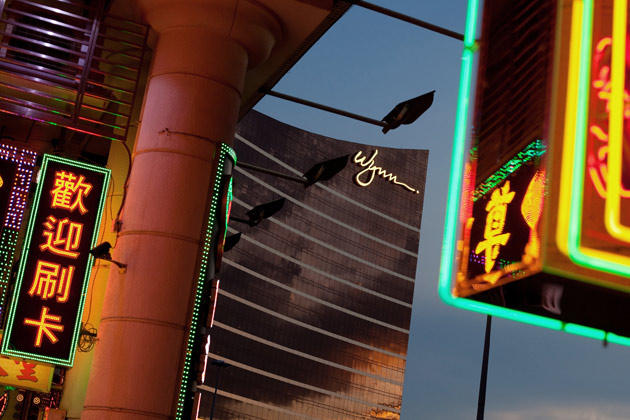 These are tough times for the two most prominent Las Vegas moguls in Macau.
First, Sheldon Adelson's Las Vegas Sands disclosed in a March 1 filing that an internal investigation had concluded the company had probably violated U.S. anti-corruption law. ""There were likely violations of the books and records and internal controls provisions" of the Foreign Corrupt Practices Act, the company said in its annual report.
Investors don't seem too worried. Shares of Sands China, the company's Hong Kong-listed subsidiary, fell just 1.2 percent Monday, better than the 1.5 percent fall for the benchmark Hang Seng Index. Moreover, even with the threats of investigations by the Justice Department and the Securities and Exchange Commission, not to mention an ongoing legal battle between Sands and the former head of its China operation, Sands China's share price has jumped 7.1 percent so far this year, compared with a 0.5 percent drop for the Hang Seng.
Why so sanguine? Bloomberg News quotes an analyst in Hong Kong explaining how investors by now are accustomed to troubling headlines about the company and its billionaire chairman. "If you look at Adelson and Sands, they've historically been in legal trouble for a number of things, and every time there is a short-time share-price loss it tends to bounce back up," said Michael Ting, a Hong Kong-based gaming analyst with CIMB Securities. "We don't think there would be any long-term negative issues on the share price."
Meanwhile, Steve Wynn has Macau trouble of his own following another business partnership turned sour. The billionaire is chairman and chief executive officer of Wynn Resorts and in 2006 was among the first Western gaming moguls to enter Macau after the government of the former Portuguese colony opened the market to Western operators. In May 2011, Wynn Macau donated $135 million to the University of Macau. A year later, the Macau government approved the company's plan to build a $4 billion resort on the Cotai Strip, the area of reclaimed land that is the new hub for large casinos in the city.
Wynn is now fighting multiple legal battles. His former partner, ex-Wynn director Kazuo Okada, filed suit last March challenging the company's purchase of his shares. That suit is now pending, with a trial date expected next year, says Okada's spokesman, Eric C. Andrus , a partner with RLM Finsbury in New York. Meanwhile, shareholders are reviving a lawsuit that a federal judge dismissed without prejudice last month. The Louisiana Municipal Employees' Retirement System filed a shareholder lawsuit against Wynn and other directors of Wynn Resorts, alleging that the $135 million donation to the University of Macau breached fiduciary duties and wasted company assets, but U.S. District Judge James Mahan in Las Vegas dismissed the suit, saying the plaintiffs didn't convincingly show that Wynn and his directors had done anything wrong. On March 2, the pension fund indicated it plans to file an amended complaint.
The drama comes at a time when growth is slowing for Macau's casinos. Casino revenue in the city soared 42 percent in 2011 but then subsided last year to growth of 14 percent. That was still strong enough to set a record of 304 billion patacas, or $38 billion. That slower growth is not a one-time slowdown, according to Ambrose So, the CEO of SJM Holdings, the largest casino operator in Macau. SJM is expecting solid-but-not-spectacular growth this year. So told Bloomberg News on Monday in an interview in Beijing that growth this year will be "in the low teens."
Before it's here, it's on the Bloomberg Terminal.
LEARN MORE