Swiss Limits on Executive Pay: Less Than Meets the Eye
By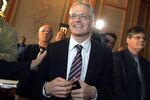 Swiss business groups are warning that some of the country's biggest companies and banks could pack up and move elsewhere to avoid tough new rules on executive compensation that voters approved in a March 3 referendum.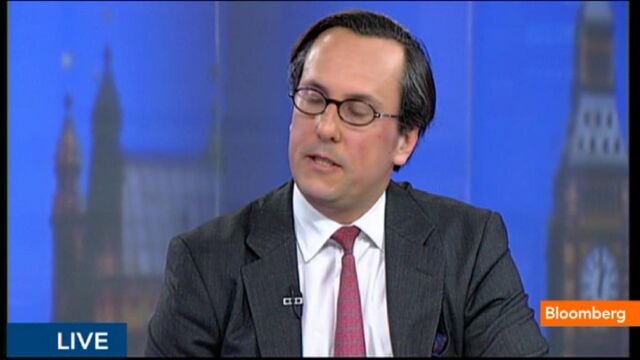 Where, though, would they go? Probably not to Britain, where rules set to take effect this year would, like Switzerland's, give corporate shareholders a binding vote on executives' pay packages. The European Union and the U.S. don't look too attractive either: They already require nonbinding shareholder votes on executive compensation. Some EU officials want to go further, letting shareholders vote on the ratio between a company's highest and lowest-paid workers. The EU is preparing to slap restrictions on bankers' bonuses, too.
The say-on-pay movement, as it's known, is spreading worldwide, says Jon Terry, a partner in the reward and compensation practice of PricewaterhouseCoopers in London. "It's only a matter of time before, globally, we have binding votes" on executive pay by shareholders of most public companies.
In the Swiss referendum, 68 percent of voters approved a plan that will require publicly listed companies to give their shareholders a binding annual vote on top executives' pay. The measure prohibits "golden handshakes" and "golden parachutes" for executives when they join or leave a company. Executives who violate the new rules could face up to three years in jail.
Lavish corporate pay packages have become a hot issue with Swiss taxpayers, especially since 2008, when they bailed out UBS, the country's biggest bank. Swiss pharmaceutical group Novartis recently withdrew a plan to pay outgoing Chairman Daniel Vasella $78 million, after details of the payout spurred public outrage. At least five of Europe's 20 highest-paid corporate chieftains work for Swiss companies—including Nestlé, Novartis, bank Credit Suisse, drugmaker Roche, and industrial group ABB—according to data compiled by Bloomberg News.
Critics say the say-on-pay rules could drive away multinationals that were drawn to Switzerland because of its relatively low tax rates. "Clearly in the longer term it will make Switzerland less attractive for entrepreneurs and managers," Paul Bulcke, chief executive of Swiss consumer giant Nestlé, told the newspaper Blick in a Feb. 15 interview.
Most Swiss businesses won't be affected by the new rules, which apply only to a handful of high-level positions at listed companies. And the government still needs to determine how and when the rules would be implemented. "There won't be something immediately; there will be some discussions," Lorenz Hess, a member of the BDP party, which opposed the initiative, said in an interview with Swiss television station SF1.
Moreover, Swiss companies could find that their shareholders are relatively compliant. In the U.S., where say-on-pay is nonbinding, shareholders approved more than 97 percent of executive-pay proposals presented to them last year, according to Los Angeles-based consultancy Semler Brossy. In a survey of executive-pay votes at 3,000 major companies, only 2.6 percent of proposals were voted down.
Shareholder skepticism is rising, though. Britain has had nonbinding say-on-pay votes since the 1990s, and during most of that time, executive-pay packages were approved by lopsided margins, says Terry of PricewaterhouseCoopers. Recently, though, "no" votes have crept up to nearly 20 percent of the total, he says. Among them was a vote last year by Barclays bank shareholders against a pay package for then-CEO Robert Diamond, who later resigned.
"There is much more public noise now," Terry says. "And frankly I think it's a good thing. This is more than about quantum," the monetary value of compensation. "It's about good governance."
With reporting from Catherine Bosley of Bloomberg News
Before it's here, it's on the Bloomberg Terminal.
LEARN MORE