The U.S. Ex-Im Bank Seeks to Back More Small Exporters
by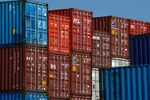 Robert Webber thinks his nearly 30-year-old Las Vegas research company may be close to its biggest breakthrough ever. Its new test to diagnose severe blood infection could transform six-employee Research & Diagnostic Antibodies from primarily a supplier of antibodies for research labs in the U.S. to a go-to source of tests for the much larger international clinical market.
Webber, who says annual revenue is just under $1 million, worries about getting the $500,000 he expects he'll need to fund global expansion: "Loans and guarantees are very difficult to find, and I'm pretty good at searching for stuff." With his push to double exports by 2105, President Obama has been counting on businesses such as Webber's to expand overseas.
To improve Obama's odds, a relatively unknown federal agency, the Export-Import Bank of the United States, has been scrambling to get more of its export-credit insurance, working capital, and direct loans to small businesses, says its chairman and president, Fred P. Hochberg. This is crucial financing that typically cannot be found through commercial banks, which have reduced direct underwriting of export transactions in recent years, he says. The money ensures that exporters get paid by overseas customers and can fund production, among other steps necessary to break into foreign markets.
The bank was heavily criticized by some House Republicans and anti-tax groups, including the Club for Growth, when its charter came up for renewal last year. Those who argued against the bank's reauthorization charged that its programs amounted to "corporate welfare" for big businesses, including Boeing and Caterpillar, that should be able to secure commercial funding on their own. Traditional business groups, including the U.S. Chamber of Commerce, supported the bank's reauthorization, which was approved for three years in May.
Both U.S. exports and the bank's authorizations have been increasing steadily. U.S. exports reached a record $2.2 trillion in 2012, 39 percent above the 2009 level. In the 12 months ending in Septrmber 2012, Ex-Im Bank authorized a record total of nearly $35.8 billion to support those exports, a 9 percent increase over the authorizations during the same time period the previous year and the highest number in the bank's 78-year history. It's worth noting that while the bank's authorizations for 3,313 small exporters constituted almost 88 percent of its total transactions, they amounted to only about 17 percent of the total dollar amount it authorized because its small business transactions don't tend to involve large dollar amounts.
Another big reason for the relative paucity of Ex-Im dollars devoted to small companies: Fewer than 1 percent of them export, according to the International Trade Administration. Some 58 percent of those that do export sell to only one foreign country, typically an immigrant's homeland or someplace that an entrepreneur vacationed, a statistic that particularly troubles Hochberg: "They are export-ready, but they're not doing as much business as they easily could, with a little extra help."
Data such as these motivate Hochberg, who has no plans to move on. (Many in the Obama administration are departing, including Small Business Administration chief Karen Mills.) Hochberg's continued tenure will depend on the president's review of all second-term appointments, he says diplomatically, but he hopes to get a chance to finish what he started.
For instance, Hochberg set a goal of motivating 5,000 new small businesses to use the bank for export financing by 2015. He's now at about 2,300 new customers, he says, and looking to pick up the pace. The improving outlook for exports and a streamlined bank approval process—he says 90 percent of all the bank's transactions are now processed within 30 days—may help. At a seminar he led last week in Los Angeles, three-quarters of the 50 or so attendees said they expect their export sales to rise or stay steady for 2013.
At workshops held across the country to build awareness of Ex-Im's services among entrepreneurs, Hochberg runs through a data-heavy slide show that he punctuates with jokes and stories about small business owners who are successfully exporting. It comes across less like a government presentation and more like a sales pitch, which reflects Hochberg's business background: Before serving in the SBA under President Bill Clinton, he spent 20 years running his mother's catalog company, Lillian Vernon.
Attending last week's event was an eye-opener for Laurie Arroyo, a sales rep for Samadhi Tank, a flotation tank manufacturer based in Northern California. The company, founded in 1972 by Arroyo's mother, Lee Leibner, sees potential for an expanding market in Mexico but its sales there have been restricted because it cannot offer customer financing. "Generally, our terms are 50 percent payment on order and 50 percent on delivery. If we could extend 90-day financing options, that would really fit our needs," Arroyo says.
She plans on sending information about the bank's export-credit insurance to the company's Mexican sales representative, she says. "I didn't realize how helpful they want to be to small businesses and how small an amount of money they're willing to lend. They seem to be oriented toward small enterprises and that pretty much defines us."
Before it's here, it's on the Bloomberg Terminal.
LEARN MORE