MBA Q&A: The MIT Sloan Sports Analytics Conference
By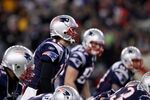 The MIT Sloan Sports Analytics Conference started as a small gathering of sports data wonks and has grown into an international spectacle where companies such as Ticketmaster make new product announcements and Dallas Mavericks owner Mark Cuban reveals the way he uses player metrics.
What the conference's more than a thousand annual visitors may not realize is that the event is conceived, planned, and managed by a group of MIT MBA students. This year's conference starts today and co-lead Jon Katz, a second-year MBA at MIT's Sloan School of Management, talked to Bloomberg Businessweek's Erin Zlomek about what goes into planning one of the most hyped MBA student-run events of the year. Below are edited excerpts of their conversation.
This year's conference will host Moneyball author Michael Lewis and NBA Deputy Commissioner Adam Silver, among others. How involved are students in bringing in the speakers?
What brings in speakers runs the gamut. There is inbound interest from panelists, past panelists help recruit, we leverage our relationship with ESPN (a conference sponsor), and there is also the proactiveness of students. One student wanted to do a panel on mixed martial arts and lined up all the speakers for it. Last year a student put together a panel on soccer analytics. Around that time, comedian Drew Carey had recently bought into the Seattle Sounders MLS team. The student cold-called Drew Carey and asked if he would come, and he did. We don't pay our guests to attend or reimburse their travel. So the fact that the student could give the value proposition to Drew Carey and convince him to come speaks volumes.
What else can the student organizers take credit for?
MIT revolves around contrarian ways of thinking, and our conference certainly speaks to that. It's an opportunity to be innovative and creative. We had one student who wanted to develop a mobile app, so he made one for the conference. Three years ago, a student had an idea to do the equivalent of TED Talks, which was the basis of the idea for what are now our "Evolution of Sport" talks. This year, one of our students brought in Under Armour as a headline sponsor.
Have students landed jobs through those sorts of activities?
Yes, a great example is the student who leads our marketing team. She developed a relationship with StubHub, worked there over the summer, and is going there after graduation. A student leader last year went to work for the New England Patriots in a supply chain management role. One of our first-year students got an internship with MLB Advanced Media.
How early do you start planning?
The conference takes place in March, and last year we started preparing the first week of April. We spend the summer reaching out to potential sponsors, and incoming students sometimes reach out to us about getting involved before they even arrive to campus.
How do you delegate responsibilities?
We're a 51-student group that is operated as a small business, and there are five sub-units: sponsorship and business development, content, sales and marketing, logistics, and ELS, which is the Evolution of Sport unit that is dedicated to finding research to highlight.
There is a leader of each sub-unit and two co-leaders that oversee all five units. The co-leads report to two conference co-chairs (event founders Daryl Morey and Jessica Gelman). I would say the student leaders spend about 10 to 15 hours a week working on the event. That jumps to about 40 to 50 hours a week the month before the conference. It really forces you to learn about who you are as a professional and what your leadership strengths and weaknesses are.
Join the discussion on the Bloomberg Businessweek Business School Forum, visit us on Facebook, and follow @BWbschools on Twitter.