Younger GMAT Test Takers Target Specialization
by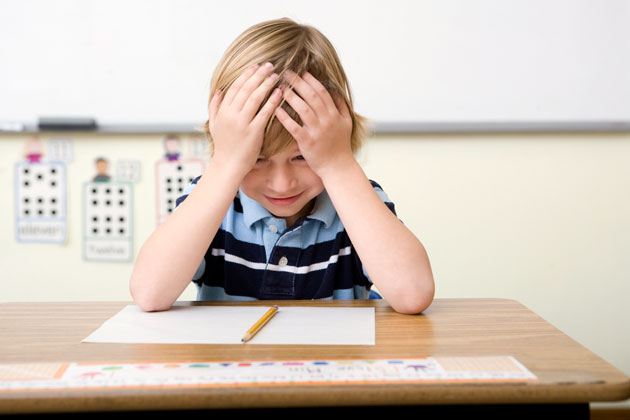 GMAT test takers around the world are skewing younger as interest in specialized masters degrees grows, a trend that is helping European business schools capture a larger share of potential applicants, according to new reports from the Graduate Management Admission Council (GMAC).
Forty-seven percent of individuals who took the GMAT in 2012 were younger than 25, up from 44 percent in 2011 and 38 percent in 2008, shows research from GMAC, the organization that administers the graduate business admissions test. "This new segment of candidates is predominately interested in specialized masters degrees," says Alex Chisholm, GMAC's director of statistical analysis. At the same time, more test takers are sending their scores to Europe—11 percent in 2012 vs. 9 percent in 2008.
To capture this younger demographic, business schools around the world have introduced a host of non-MBA graduate degrees, with the majority of that growth occurring outside the U.S., Chisholm says. Finance, accounting, and management are the most popular specializations, and candidates tend to have no more than two years of work experience vs. four to five years for MBA applicants. The programs last anywhere from nine to 16 months vs. two years for most traditional MBA programs.
HEC Paris, for example, launched six specialized masters degrees from 2009 to 2012, all of which are taught in English and last about a year. The average age of students in those programs is 24. ESADE in Spain and City University London's Cass Business School have also reaped greater numbers of younger test takers.
Such programs appeal to such students as 24-year-old Konstantinos Vasilakakis, who wanted to move into consulting after working in supply chain management in his native Greece. He considered programs at the London School of Economics, London Business School, and HEC Switzerland before deciding to attend the masters in management program at Duke University's Fuqua School of Business. "I didn't have enough work experience to get an MBA," says Vasilakakis, who plans to take a consulting job with Deloitte in New York after graduation in May. "This was the best solution."
In the U.S., the University of Maryland's Smith School of Business, Arizona State University's Carey School of Business, and Michigan State's Broad College of Business are a few of the many U.S. schools that have added specialized masters degrees in recent years in areas ranging from business analytics to accounting. And recruiters have taken notice.
Dan Black, Americas director of campus recruiting at Ernst & Young, told Bloomberg Businessweek in November that his accounting firm had hired about 1,000 students with specialized master's degrees that year, up about 5 percent from five years ago. He said the students made anywhere from $2,000 to $5,000 more than a typical undergraduate hire.
College graduates from nonbusiness majors may also see the degrees as a quick way to get business credibility.
Melanie Rue, an Arizona State masters in management student, earned a psychology degree from the university in 2011. She took a logistics job with Knight Transportation after graduation. Her career goal, however, was to use the psychology degree in a corporate setting for either human resources or marketing-related purposes. She thinks the added management degree will make her more attractive for those roles. "I think when I go out into the work force, I'll have added value, and there will be more opportunities," she says.
Join the discussion on the Bloomberg Businessweek Business School Forum, visit us on Facebook, and follow @BWbschools on Twitter.
Before it's here, it's on the Bloomberg Terminal.
LEARN MORE