Cablevision-Viacom Suit Aims to Shake Up $170B Industry
Alex Sherman and Edmund Lee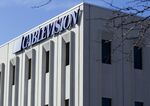 Cablevision Systems Corp.'s antitrust lawsuit against Viacom Inc., filed yesterday in Manhattan, is a bid to upend the television industry by challenging the bundling of cable networks, a practice that's led to rising cable bills and ballooning channel lineups.
Media companies such as Viacom, News Corp. and Time Warner Inc. have long packaged popular networks with lower-rated fare to promote new programming and boost revenue. Viacom, which owns Nickelodeon and MTV, says the approach is similar to offering volume discounts, while Cablevision says that charging for mandatory bundles is illegal and anti-consumer.
Cablevision is trying to use antitrust law to force the unbundling of networks, a step advocated by consumer and trade groups to slow the steady hikes in cable bills. Pay-TV companies are finding it increasingly difficult to pass along higher programming costs in the $170 billion industry, as viewers have more video options on the Web, said Paul Sweeney, an analyst at Bloomberg Industries.
"This has been the business model for decades, and that's OK when the pay-TV universe expands every year, but now we're in a saturated business," Sweeney said. "If you're a distributor, and you're not getting any more subscribers by taking MTV 7, you're asking, 'Why am I paying for this?'"
Viacom forced Cablevision to carry and pay for 14 "lesser-watched ancillary networks" by tying them to "must-have networks such as Nickelodeon, MTV and Comedy Central," Cablevision said in a statement announcing its lawsuit. The company's claims couldn't be immediately confirmed in court papers as the complaint was filed under seal in federal court.
Rate Hikes
The industry's programming rates are set to increase at least 10 percent this year, according to Comcast Corp. and DirecTV, the two largest U.S. pay-TV operators. Viacom's networks reach a total of about 100 million U.S. viewers, who pay for the channels when they sign up for cable, making it one of the biggest providers of content.
Cablevision, the fifth-largest U.S. cable company, just reached a programming agreement with Viacom in December. The suit seeks to void that deal and allow the Bethpage, New York-based cable provider to continue airing Viacom shows while the two sides negotiate new terms, Cablevision said.
Cablevision's antitrust argument may hinge on showing that Viacom is acting as a monopoly and using that leverage to unfairly force the purchase of the lesser-watched channels.
Tough Fight?
That antitrust approach could be an uphill battle, given earlier court decisions. The market also is filled with cable channels from a range of competitors. Nickelodeon, for instance, competes with Walt Disney Co.'s Disney Channel.
The bundling practice withstood a previous antitrust lawsuit brought by consumers on both pay-TV providers and cable networks. In October 2009, the cable industry won dismissal of the suit, filed in Los Angeles federal court, which claimed that customers were harmed by tying cable channels together. Cablevision and Viacom were on the same side of that case, as defendants fighting in favor of bundles.
This time around, Cablevision is just trying to extract better terms after negotiating a licensing deal two months ago, said Jeremy Zweig, a spokesman for Viacom in New York. Bundling channels is a longstanding practice that helps consumers by providing a discounted rate on the total package, he said.
"Viacom will vigorously defend this transparent attempt by Cablevision to use the courts to renegotiate our existing two-month-old agreement," Zweig said in an e-mail.
Gaining Leverage
All TV programmers rely on bundles, so Viacom isn't exceptional, said Alan Gould, a media analyst with Evercore Partners in New York.
"It's a standard industry practice to bundle all the networks with affiliate renegotiations," he said. "Part of it is just expedience. Part of it is negotiating leverage."
A court decision that changed the way programmers packaged networks "would have implications for the entire television industry," Gould said. Programmers such as Time Warner, owner of CNN and TNT, could be forced to sell its networks individually if Cablevision wins the suit.
Time Warner said today it doesn't force pay-TV companies to buy lower-rated networks to get its popular channels.
"Eighty-six percent of our affiliate fees come from our top four networks," Chief Financial Officer John Martin said at an investment conference. "We're not in any way protecting our ancillary networks in our affiliate business."
Smaller Bundles
Even so, pay-TV companies are lobbying for more freedom in how they pay for programming. DirecTV Chief Executive Officer Mike White has advocated for smaller packages of channels.
"There's no question that the current all-or-nothing system dictated by programmers is completely broken," Darris Gringeri, a DirecTV spokesman, said in an e-mail. "Our customers have told us time and time again they don't want to pay for channels they don't watch. For programmers to force this system on all pay-TV customers, just so they can line their pockets with extra profits, is shameful."
Time Warner Cable Chief Executive Officer Glenn Britt said in December that he would drop networks that don't generate enough ratings. The company was spun off from the Time Warner media empire in 2009, so it's no longer tied to a programming business. A court ruling that favored Cablevision could allow Britt to more easily separate and eliminate channels, letting him offer smaller packages for lower prices.
"If you have a network that is getting hash-mark ratings and no real sign it's going to get any better, we're going to have a different kind of conversation that we might have had five, six or 10 years ago," Britt said at the time.
Time Warner Cable, the second-largest cable provider, has frequently "pointed out that there are serious problems with the current programming environment," said Alex Dudley, a spokesman for the New York-based company. "We think this lawsuit raises important issues, and we look forward to their resolution in the courts."
Before it's here, it's on the Bloomberg Terminal.
LEARN MORE