Former Square Executive Keith Rabois Joins Khosla Ventures
By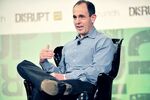 Last month, Keith Rabois, one of Silicon Valley's best-known and most-accomplished executives and angel investors, resigned as chief operating officer of payment startup Square amid accusations of an improper relationship with a colleague and threats that he faces a sexual harassment lawsuit.
Rabois denied the allegations, though in a highly-personal blog post he admitted to a lapse of judgment by not having disclosed the relationship to his superiors. Whatever happened, the episode does not appear to have curtailed his professional prospects. On Tuesday, Rabois joined Khosla Ventures, the nine-year-old venture capital firm founded by Sun Micrososystems co-founder Vinod Khosla. Rabois's new title is senior investment professional andc he will start work at the firm in March.
"Keith knows how to build a company and how to advise entrepreneurs," says Khosla. "Most people who sit on the boards of entrepreneurial companies have not earned the right to advise them; they haven't been on the inside of fast-growth companies. Keith has been there and he's seen all the problems and adversity."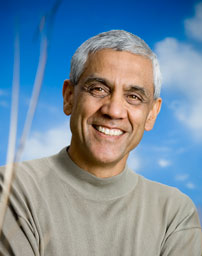 Over the last 15 years, Rabois has served as an early executive of PayPal, Linkedin, and the social applications company Slide, which was acquired by Google in 2010. He then became chief operating officer of Square, the high-profile startup founded by Twitter co-founder Jack Dorsey, which makes the small, white credit-card readers that plug into smartphones. Under Rabois, Square worked to get taxi cab drivers and street vendors to use the device and it brokered various partnerships, including one with Starbucks.
Rabois is also an active angel investor in Silicon Valley and has personally backed such companies as YouTube, Yelp, AirBnB, and Quora. "I've really gotten to enjoy the process of helping entrepreneurs," Rabois says. He says he previously came close to becoming a full time investor in 2007 and 2010 before opting for opportunities at Slide and Square.
The sexual harassment allegations that ended Rabois's tenure at Square have not yet resulted in a lawsuit. Rabois wrote in his blog post that he decided to resign "so my colleagues could continue to do great work without the distraction that a lawsuit would most certainly bring." Ricardo Reyes, a Square spokesman, said last month that Rabois "exercised poor judgment that ultimately undermined his ability to remain an effective leader" at the company.
The circumstances that forced Rabois to leave Square have done little to temper enthusiasm for his insights. Khosla, who sits on Square's board, was likely privy to the details of the alleged wrongdoing before hiring Rabois. Khosla declines to discuss the allegations and points to previous statements by Square and to Rabois's blog post. Khosla also says that many startups and venture capital firms jockeyed to hire Rabois over the past few weeks: "There was a real scramble for his talents."
Rabois is trying to put the allegations behind him. "One hundred percent of my energy is focused on the future and what I am building," he says. His goal at Khosla Ventures will be to "find new investments and great entrepreneurs with amazing opportunities in front of them."