SAT Tip: Interpreting Your Score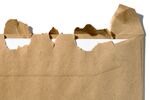 This tip on improving your SAT score was provided by Vivian Kerr at Veritas Prep.
Once you take the SAT, you will receive your official score report approximately five weeks after the exam. If you register online, you can choose to receive your score report via mail as well as online, so if you definitely know you'd like a paper score, be sure to request one. To receive your score online, you must have an active College Board online account, which you'll create when you register.
Your official report will consist of a raw score, scaled score, and percentile score. You'll receive all three scores for each section: math, writing, and critical reading. The "raw" score is calculated as follows for the SAT's five-choice multiple-choice questions: +1 for each correct answer, -1/4 for each incorrect answer and 0 for questions left blank. (For student-produced response questions, it is +1 for each correct answer and 0 for each blank or incorrect answer.) The raw score is put through a special scoring formula to arrive at the scaled score.
The lowest possible scaled score on the SAT is 600 (or 200 per section), so you'll get 600 points just for sitting the test. The highest possible scaled score is 2400 (or 800 per section). The raw scores for the multiple-choice writing section are converted to scaled scores that are reported on a 20 to 80 scale. Your essay will be graded by two readers, who each assign you a score from 1 to 6. The two essay scores are added to produce a raw essay score ranging from 2 to 12. Your essay score and writing multiple choice scores are then combined to arrive at a scaled score on the 200-to-800 scale.
The percentiles for the SAT vary from year to year. They are not like grades in school; a 90th percentile score doesn't mean you get an "A." Rather, the percentiles have to do with a comparison of groups of students from year to year. If you score in the 68th percentile on the math section, that means you did better than approximately 68 percent of your state's college-bound seniors the year prior. You'll get a percentile score for the total group of test-takers and for your state.
Remember that your first four score reports are free. When you sign up for the SAT, you can assign colleges to receive your scores automatically. Unless you have a deadline quickly approaching, you may want to wait until you have received your score and then send it to the schools yourself. Taking the SAT right before a deadline and in a major rush? There is an additional fee for expedited reports, but they are typically sent to your selected schools within two business days.
Vivian Kerr has been teaching and tutoring in the Los Angeles area since 2005. She graduated from the University of Southern California, studied abroad in London, and has worked for several test-prep giants tutoring, writing content, and blogging about all things SAT, ACT, GRE, and GMAT.
For more SAT advice from Veritas Prep watch "SAT Test Preparation Tip: Your Test Day Checklist"

Before it's here, it's on the Bloomberg Terminal.
LEARN MORE