Coal Seen Slipping to 2010 Low in Xstrata Talks: Energy
Ben Sharples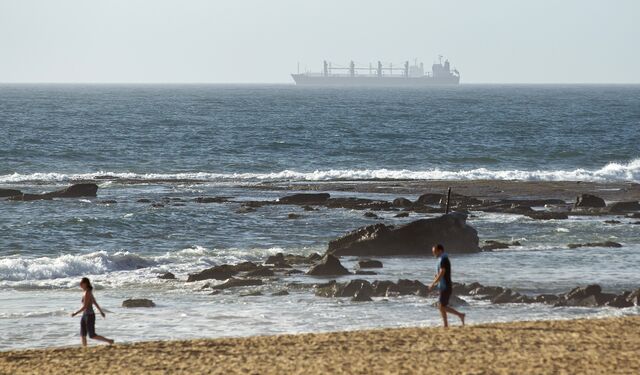 Xstrata Plc, which sets prices for Australian thermal coal contracts, is poised to sell the fuel to Japan at the lowest level in three years amid speculation the nation's imports will slow while Chinese purchases ease.
Japan's power producers will pay $98 a metric ton for annual supplies starting April 1, according to the median estimate of seven analysts in a Bloomberg News survey. That would be the first settlement below $100 since 2010. Utilities paid $115 a ton in 2012 for a 12-month accord with Xstrata, the company said in an August report. Spot prices have risen to $94.05 a ton since falling to $78.05 in October, the lowest level since 2009, data from IHS McCloskey show.
While threatening to reduce margins for producers including Xstrata and Rio Tinto Group, which has cut workers because of high costs and low prices, a drop in contracts will be a boost for utilities such as Tokyo Electric Power Co. that have been paying more for liquefied natural gas after the 2011 earthquake and tsunami shuttered nuclear power plants. Japan's coal import growth is forecast to slow to 2 percent this year from 5 percent in 2012, according Australia's Bureau of Resources and Energy Economics.
"Coal-fired power stations in Japan have been at full capacity and I don't see any change from that," said Daniel Morgan, a commodity analyst at UBS AG in Sydney who forecasts contracts may be settled at $105 a ton.
Nuclear Power
Japanese utilities agreed to pay a record $129.75 a ton for annual supplies in 2011 as flooding curbed output in Australia and Indonesia, the world's biggest exporter, according to Xstrata. Contracts were settled at $98 a ton in 2010. The forecasts for 2013 ranged from $92 to $105 in the Bloomberg survey conducted Jan. 24 to Feb. 13. The price Japan agrees on is used as a benchmark for contracts around the region.
Coal at the Australian port of Newcastle, the marker grade for Asia, advanced a second week to $94.05 a ton in the seven days ended Feb. 8, the highest since May, IHS McCloskey data show. Prices averaged $94.29 last year after slipping to a three-year low of $78.05 on Oct. 19, according to IHS.
The election victory by Japan's Liberal Democrat Party in December has prompted speculation the country's atomic plants may be restarted. As all but two of 50 reactors remain offline, the government will await new safety standards for nuclear plants before deciding whether to allow them to back, Shinzo Abe, Japan's prime minister, said Dec. 26.
'Full Capacity'
"If the reactors come online, it'll probably affect gas imports," Morgan said. "I don't think it's going to have a bearing on thermal coal negotiations."
Japan's atomic reactors supplied 30 percent of its electricity before Fukushima, according to data from the country's trade body for utilities, the Federation of Electric Power Companies of Japan. The country's new nuclear regulator has said it will announce the rules in July and Abe indicated some reactors may restart during the next three years if they meet the tougher safety standards.
Spot liquefied natural gas for delivery to Northeast Asia was at a record $19.40 per million British thermal units as of Feb. 13, according to World Gas Intelligence, a New York-based energy research company. That's more than five times the cost of natural gas in the U.S.
Coal Supply
Francis De Rosa, a Sydney-based spokesman for Xstrata, declined to comment on contract negotiations. Masateru Araki, a spokesman for Tokyo Electric Power, and Hiroyasu Nakahara, a spokesman for Chugoku Electric Power Co., declined to comment on private talks. Hiroki Enami, a spokesman for Tohoku Electric Power Co., also declined to comment.
Thermal coal imports by Japan rose 6.5 percent year-on-year to 107.7 million tons in 2012, according to preliminary data from the Ministry of Finance on Jan. 24. The country bought 101.2 million tons in 2011 and 101.6 million in 2010, customs data show.
"We're near the tail end of the seasonal strong period so we would expect a consolidation in prices," said Mark Pervan, the head of commodity research at Australia & New Zealand Banking Group Ltd. in Melbourne who predicts contracts may be settled at $98 a ton.
Japan is the biggest consumer of Australian coal used to produce power and steel, according to the Bureau of Resources and Energy Economics. Newcastle, the world's largest export harbor for the power-station fuel, shipped 121.9 million tons in the 12 months ended June, according to the Newcastle Port Corp. annual report. About half of exports went to Japan.
While thermal coal used in electricity generation, the metallurgical or coking variety is needed by steelmakers.
China Demand
An increase in consumption from the Chinese power sector may still help underpin a "modest" recovery in prices in 2013, Goldman Sachs Group Inc. said in a Feb. 8 note.
Demand from Chinese utilities has rebounded after a period of underperformance and is projected to continue rising through this year, Christian Lelong, an analyst at Goldman Sachs in Sydney, wrote in the report. Goldman forecasts prices at Newcastle will average $100 a ton in 2013.
"Global coal markets remained challenged in 2012, with strong increases in seaborne thermal demand but a weak global pricing environment and significant declines in U.S. coal use," Gregory H. Boyce, the chairman and chief executive officer of Peabody Energy Corp., the largest U.S. producer of the fuel, said last month. "Turning to 2013, recent data suggests that China's economic growth is again accelerating, and we have seen some rebound in global coal prices."
Coal on the New York Mercantile Exchange has fallen 1.2 percent in the past year to $58.02 a ton as of yesterday.
Storm Impact
China, which buys about 18 percent of Australia's thermal coal, may slow seaborne import growth to 5 percent this year, compared with 13 percent in 2012, according to the Bureau of Resources and Energy Economics.
Benchmark coal at Qinhuangdao, China's biggest coal port, traded in a range of 620 yuan ($99.40) to 630 yuan a ton as of Feb. 3, unchanged for a sixth week, according to the China Coal Transport and Distribution Association in Beijing. Imports to the world's biggest consumer cost $5.27 more than its domestic supplies when adjusted for freight, tax and calorific value, according to Goldman Sachs.
"Chinese coal imports are likely to fall in absolute terms in 2013 as lower-priced domestic supply pushes out imports," Michael Parker, a senior analyst at Sanford C. Bernstein & Co. in Hong Kong, said in a Jan. 14 report. "It will become tougher for the seaborne market to meet the China price."
Flooding, Strikes
Consumers from Japan to South Korea may be spared further cost increases even after flooding from tropical cyclone Oswald swamped rail lines and cut supply from Queensland in Australia, UBS and CIMB Securities Australia Ltd. said last week. The state is a bigger producer of steelmaking coal than the thermal variety, according to government data.
Workers at Cerrejon, a Colombian coal mine owned by BHP Billiton Ltd., Xstrata and Anglo American Plc, went on strike on Feb. 7 after wage talks failed. The industrial action was a day after Colombia, South America's largest supplier of coal, suspended Drummond Co.'s loading license following a spill. Cerrejon and Drummond together accounted for 80 percent of Colombia's annual coal exports of about 75 million tons in 2011, according to the World Coal Association.
"Inexpensive domestic Chinese coal and Chinese holidays will tend to cap any near-term price movement unless strike action in Colombia is prolonged or weather-related issues intensify in Indonesia and/or Australia," Daniel Hynes, the head of commodity strategy at CIMB in Sydney, said in a Feb. 12 research note.
Before it's here, it's on the Bloomberg Terminal.
LEARN MORE